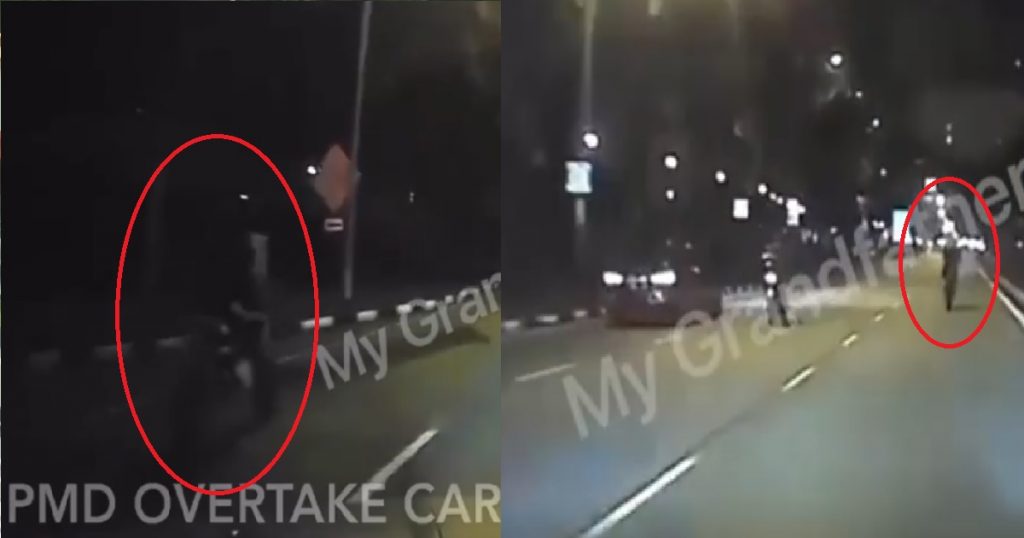 A video of a PMD speeding at unsafe speeds on the road is surfacing on social media, with many netizens criticizing the rider for disregarding the safety of himself/herself as well endangering other motorists on the road.
The PMD could be seen overtaking cars and other motorbikes, as well as swerving recklessly between lanes.
The icing on the cake is how the PMD beat the red light and made a turn at a traffic junction.
The incident purportedly happened at Sengkang.
Source: My Grandfather's Road Instagram