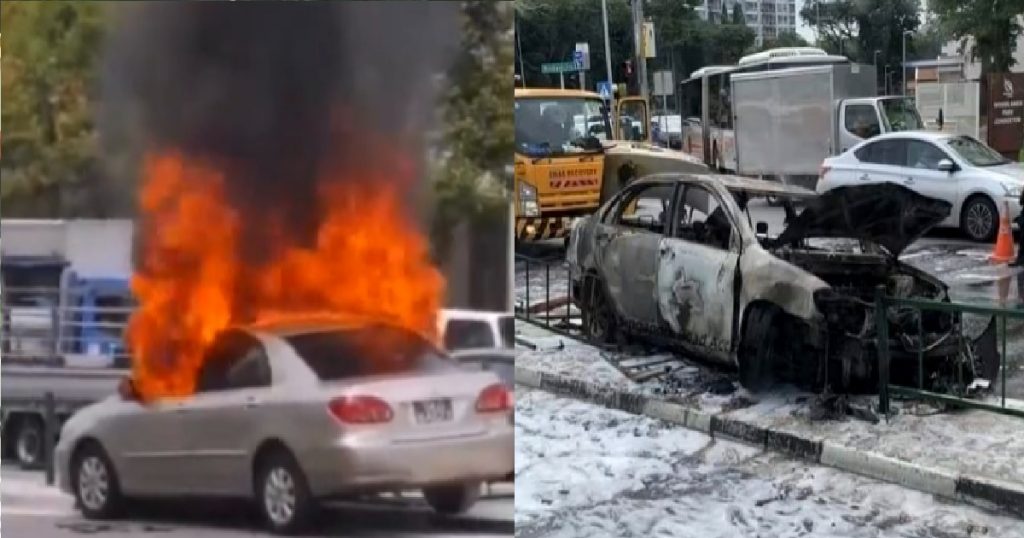 A video of a car on fire was seen on the Youtube channel of Complaint Singapore.
The car could be seen burning in the middle of the road on the kerb, with the car completely engulfed in a raging inferno as traffic around the vehicle slowed down significantly.
The car was unrecognizable after the fire was put out, leaving only a charred husk behind.
The incident purportedly happened at a traffic junction around Woodlands and a man was reported being conveyed to the hospital in an ambulance.