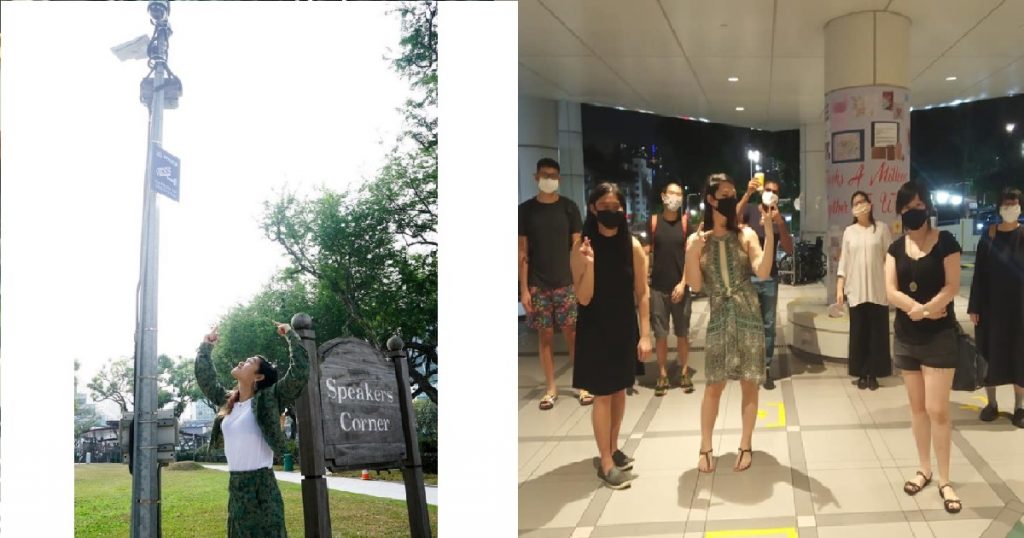 Averyn Thng, a local activist, posted a photo on Facebook of herself pointing her middle fingers at a police CCTV at Hong Lim Park, had a complaint lodged against her and the police are currently investigating.
The police complaint was reportedly lodged against her more than 6 months after her post was uploaded on Facebook.
In the said post, Thng wrote that people are "dying under incarceration instead of learning how to be better human beings"; people are dying "because of mental health issues produced by the demands of capitalis and a materialistic, attainment-focused society"; people are "dying because of racism, transphobia, homophobia, ableism, fatphobia".
She added: "This is capitalism. This is power. This is oppression."
Thng told Mothership that when she uploaded the photo, she did think about the possibilities "some kind of backlash or consequence".
Fighting for the same cause
Fellow activist Jolovan Wham also showed his support for her cause by heading down to Tanglin Police Division with other like-minded individuals