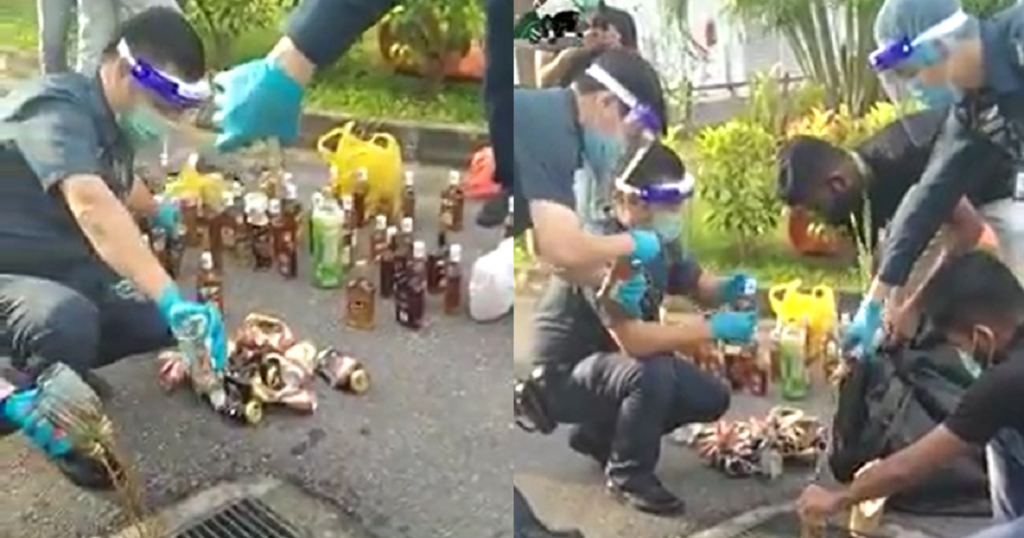 A video was uploaded on the Facebook group Singapore Road Accident which show police officers dumping alcohol into the drain.
Dozens of bottles of liquor and beer could be seen being disposed into the drain by the officers.
It is believed that the alcohol was smuggled into the dormitory by a worker and got caught.
FULL VIDEO LOADING…