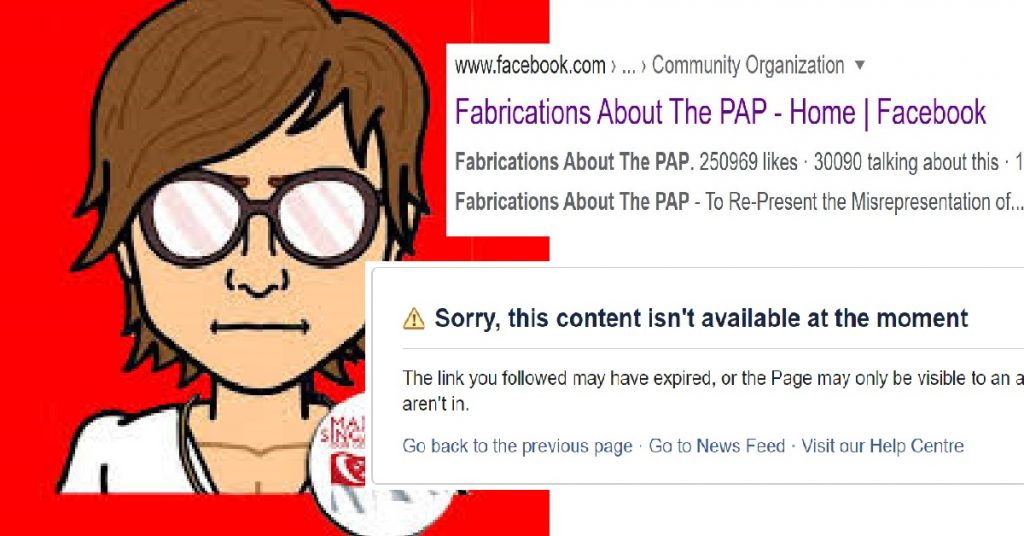 Local Facebook page "Fabrications About The PAP (FAP)" known for their parti pris political views has been shut down by Facebook in a move that was part of the social media company's actions against accounts that violate the platform's policies and terms of use, ahead of the General Election 2020.
The FAP page had amassed more than 250,000 likes and grew quite a sizeable following.
The reason for the inaccessibility of the page was heavily speculated on online forums by bewildered and curious netizens.
Apparently the page's post was perceived as undermining opposition political parties.
Responding to media queries earlier today, Facebook said that FAP has been unpublished, with no indication if the page will be made public again after GE2020.