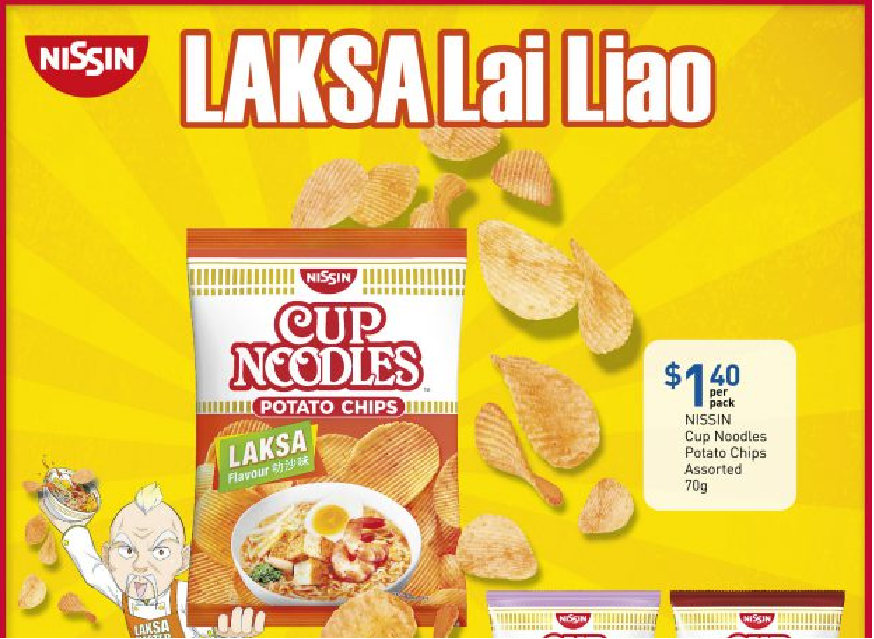 POTATO CHIP LOVERS. ITS HERE LAKSA FLAVOR CHIPS.
Nissin's Tom yam and Black Pepper Crab flavor is the favorites of many and Nissin has added an additional flavor to the flavor to the Family.
It will only cost $1.40 a bag at NTUC. This weekend, Netflix and chill at home just got a new snack upgrade.
There are already reviews stating that it really taste like Laksa, its flavored with coconut milk and Laksa leaf.