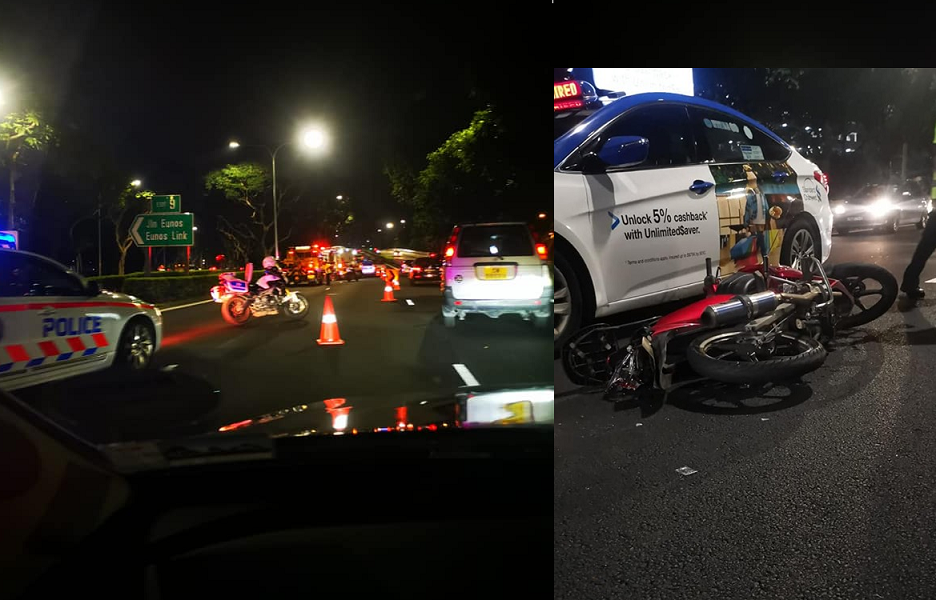 Appealing for eye witnesses or in-car dashcam footage!
Date: 29 Oct 2019 (Tues)
Time: Around 7pm
Location: After Jalan Eunos exit/Eunos Flyover (PIE towards Changi Airport)
Bike plate: FBC1622J
Taxi plate: SHC8302R
Appealing to anyone who has any footage of what happened during this timeframe any help at all is much appreciated.
Someone hit the bike from the rear causing the rider & pillion to hit the taxi(SHC8302R) in front and then driving off. Hoping that someone might have any footage to show what happened as the bike is totalled both rider and pillion are hospitalised now.
Kindly contact Keith at 9005 3326 if you have any information or if u have any footage.
Thank you so much for reading this post. God bless! Ride and drive safe everyone.