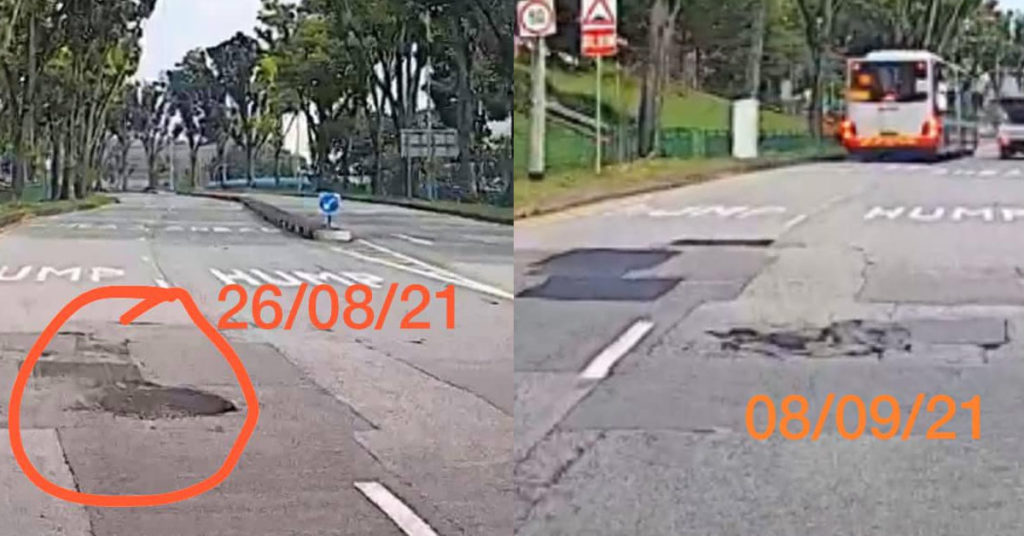 The man claimed that he reported a pot hole to the authorities and it was repaired. But it did not last long, in less than 2 weeks the pot hole seem to be damaged again.
He complain that the repair was not well done and now need double work to get it fixed.
In his Facebook post he said:
Our road Tar's quality are cheapskate??Reported on the 26/08/21, according to Marsiling-Yew Tee GRC , LTA did repaired the pothole.
And today morning discovered the pothole damaged again..Our taxpayers money are very cheap perhaps ..