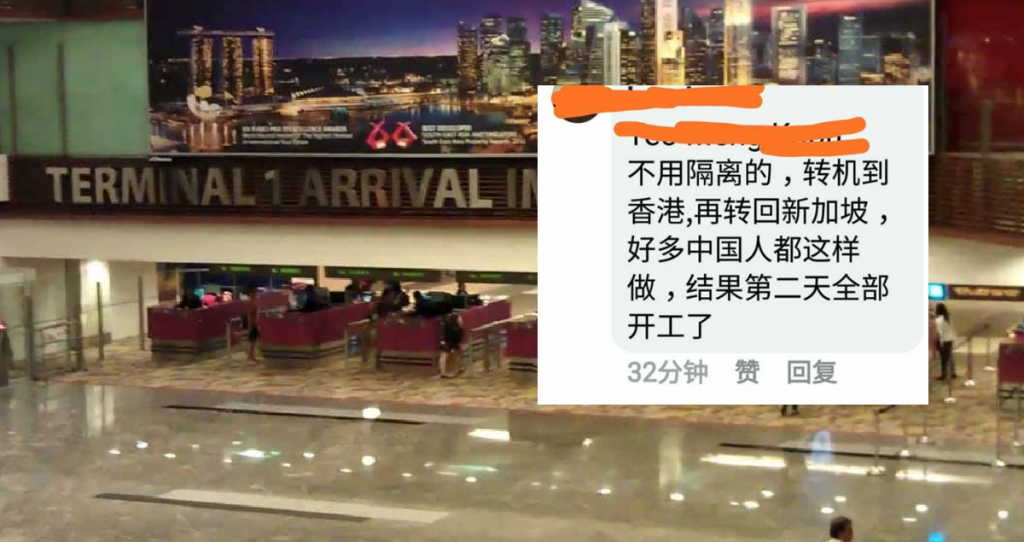 A chat log of a PRC worker is currently circulating on Whatsapp on workers trying to get back to work and avoiding the quarantine.
Singapore started the travel restrictions on the 1st Feb 2020 for visitors who have been to China in the past 14 days. There are at least 15 travellers that were refused entry into Singapore since the ban.
Before the travel restriction(1st Feb) took place, a chat log between PRC workers was published on Facebook stating how to bypass the home quarantine period and go back to work immediately and start earning money.
This chat log is only logical if it was sent before the travel restrictions started, as it will no longer work after the travel restrictions have been implemented in Singapore.
However, it is unclear if anyone did this and attempted to avoid the home quarantine.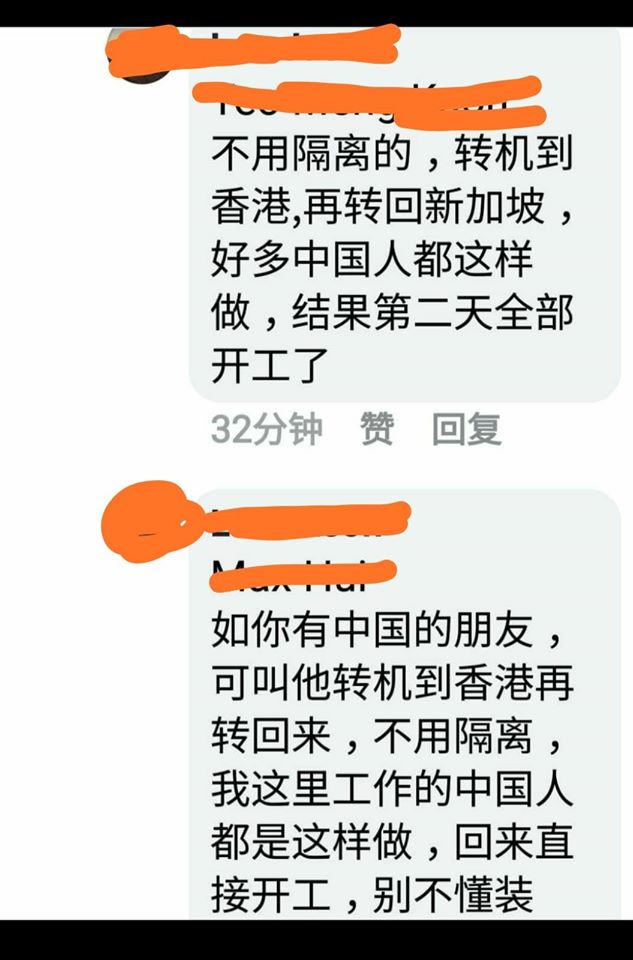 The chat log translates to:
'You don't have to be quarantined, transit to HK before making another transit to SG, many people from china have done this, able to start work immediately from the next day'

'If you have any friends from china, you can tell them to transit to HK and then to SG, don't need to be quarantined, there are many workers from china at my workplace doing this, started work immediately upon returning to SG'
Other PRC workers also trying to go back to work early