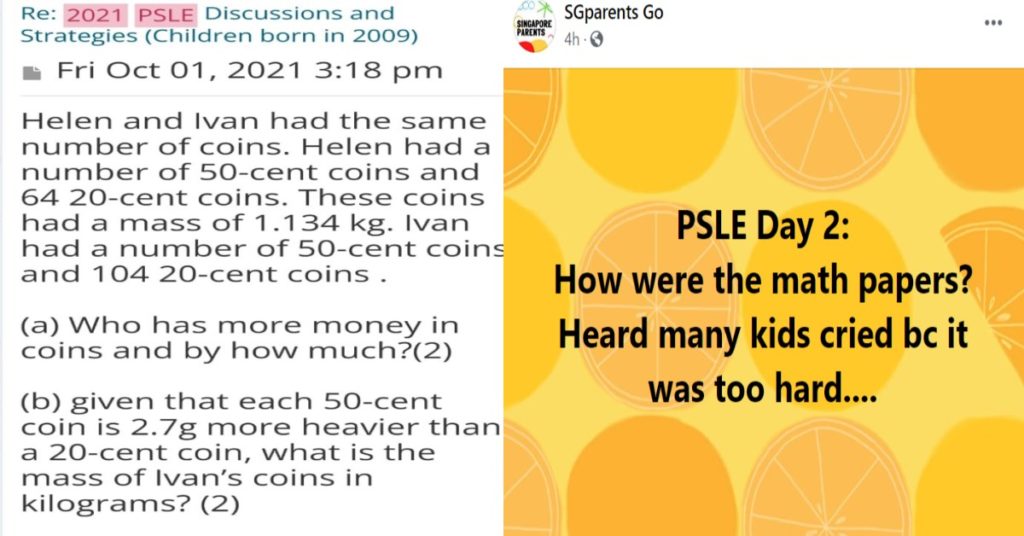 A picture which allegedly is one of the Primary School Leaving Examinations (PSLE) Mathematics questions in the exams today (1 Oct) has been circulating on whatsapp.
This comes after many concerned parents took to social media to voice out their concerns that the papers were too hard and many kids came out of the examination hall crying due to the difficulty of the papers.
Netizens have also commented on why the Singapore Examinations and Assessment Board (SEAB) have made the papers so tough given that this batch of PSLE students have had their studies disrupted in most of their Primary 5 and Primary 6 years due to the Covid-19 rules and regulations.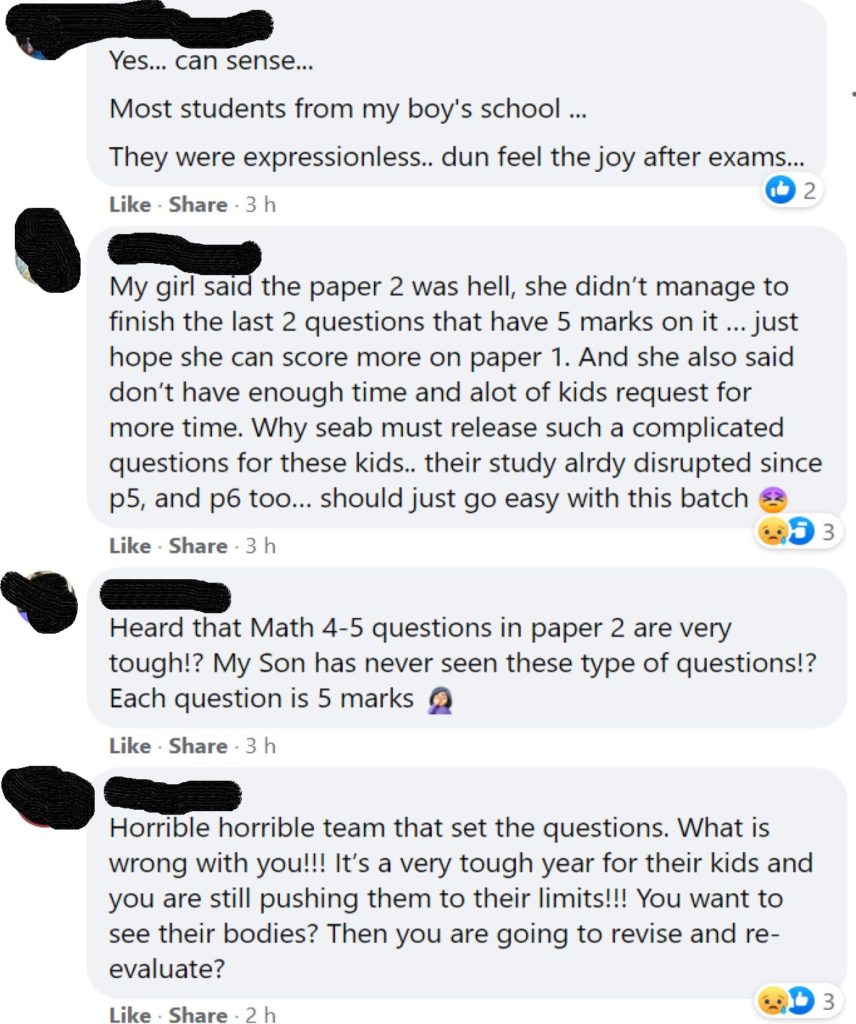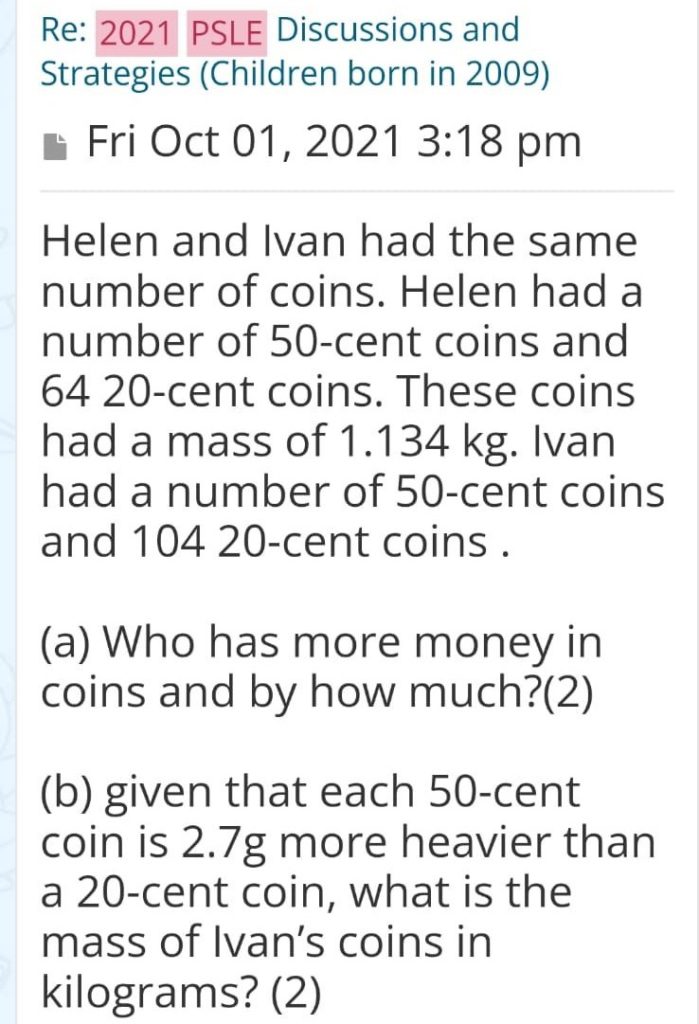 Image source: Whatsapp & Singapore Primary School Parents Facebook
Related