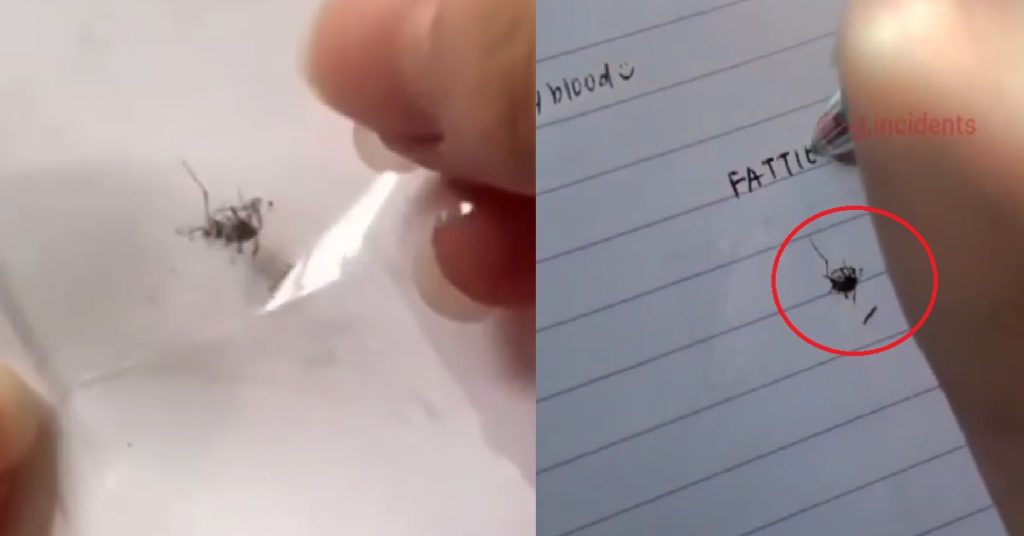 A video emerged online showing a girl killing a mosquito and fiddling around with its dead body.
She then picked up the mosquito's corpse with some tape and pasted it onto her notebook to add to her collection, along with all the mosquitoes that she had previously killed.
She then gave the dead mosquito a name and wrote down its place of death, time of death and left some remarks.
FULL VIDEO LOADING…
Image and video source: @sg.incidents on IG