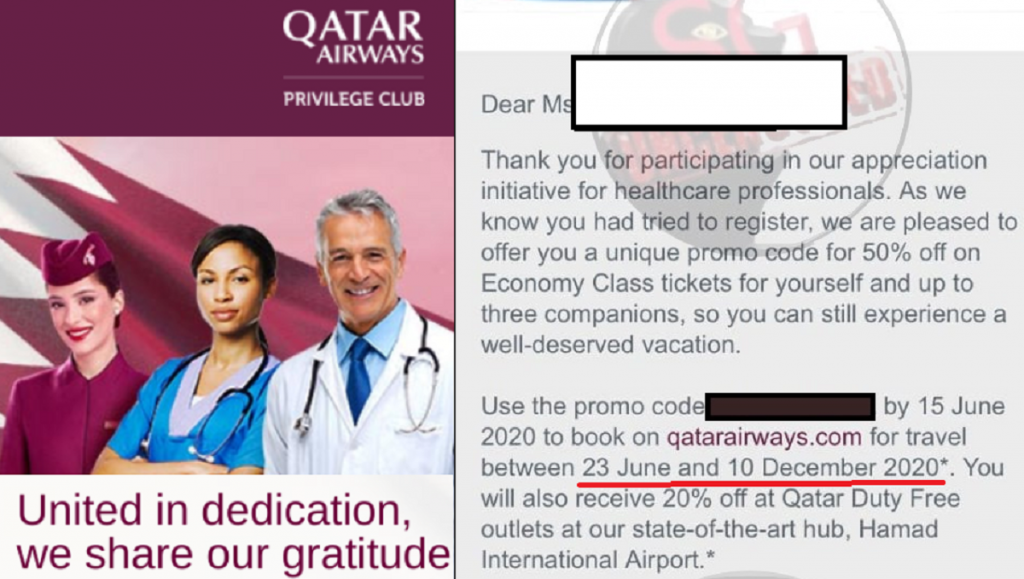 A healthcare professional in Singapore was extremely happy when she received an email from Qatar Airways offering 50% of 4 economy tickets. But after looking at the terms and conditions, she was shocked that she had to travel between 23 June 2020 to 10 December 2020.
I believe that many of us would have saw the news recently which stated that Qatar Airways were going to give away 100,000 complimentary tickets to frontline healthcare professionals to say thank you for their heroic work during this current COVID-19 pandemic.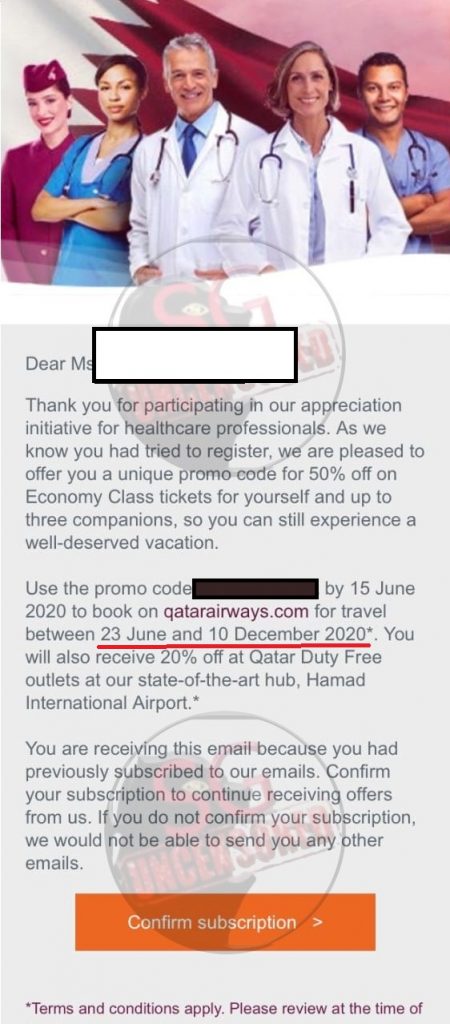 This healthcare professional in Singapore tried to get the free tickets but she was not successful. But she still managed to get a "consolation prize" which was a 50% discount of tickets which is considered a very good deal.
But one would wonder, how are these healthcare professionals going to travel by 10 December 2020? Nobody even knows when the various countries in the world are going to reopen their borders.