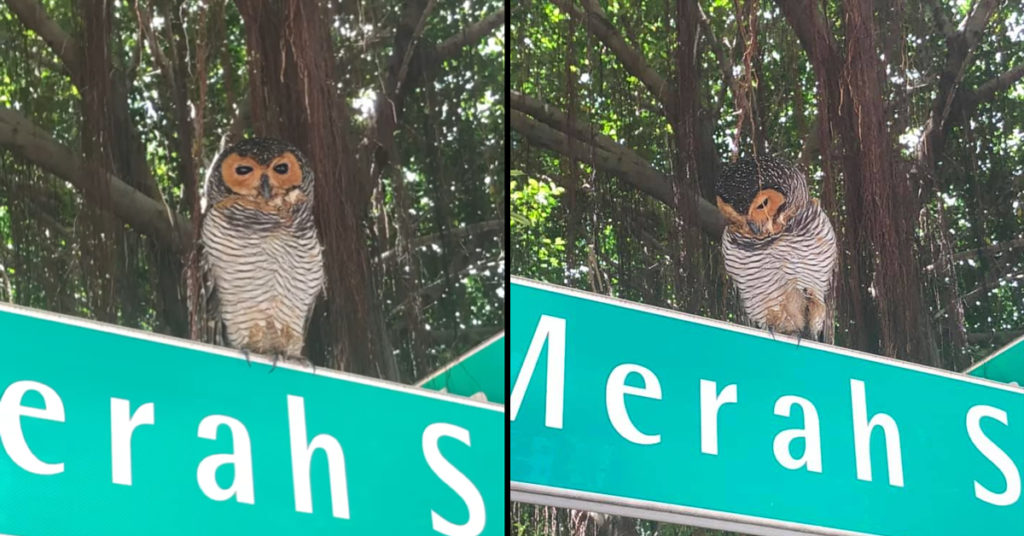 A netizen spotted an owl in Holland Village.
It is believed that it is a Spotted Wood Owl,  The wood owl grows to a length of about 44 to 48 cm (17 to 19 in) with a wing length of 30 to 36 cm (12 to 14 in).
This beauty has a distinctive 'earless' head and bold black-barred buffy underparts. It is a medium-sized owl with orange facial disc, dark eyes and no ear tufts.
Full Video Loading…
Source: Cindy Engelbart