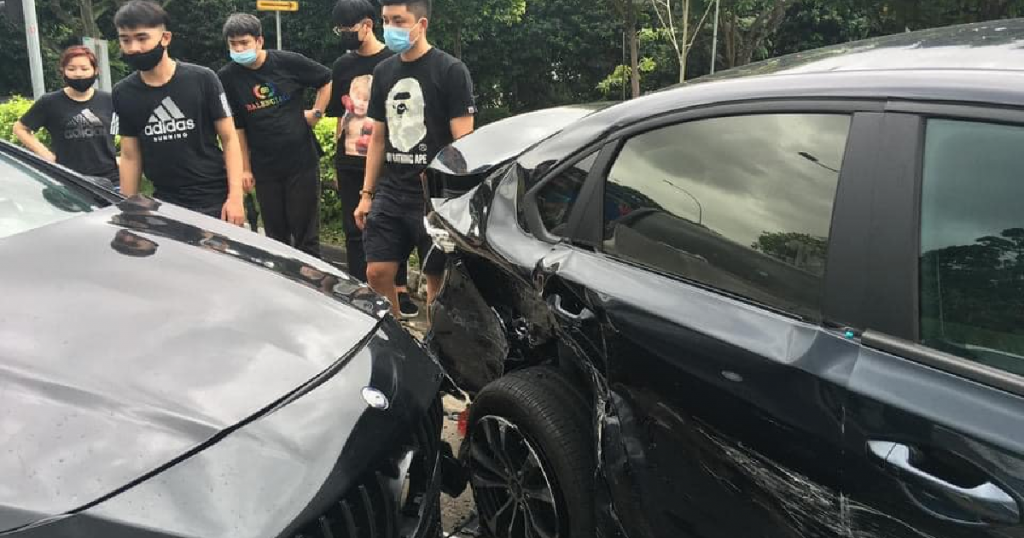 Pictures of an accident were recently uploaded on the Facebook page SGRV which shows how a group of reckless young punks speeding in their Mercedes CLA and smashed their car into a stationary car that was waiting at a red light.
Here is the full story.
13jan2021
ang mo kio ave 1
Reckless mid-20 year olds drove their Mercedes CLA #SKL8861K recklessly and at high speed into another car waiting at a red light, off a slip-road exit on AMK Ave 1 on CTE today. Could have killed occupants in front passenger and driver seats!
poor kia driver having trouble standing straight after the impact