This National Day Parade kicked off at about 5.30 pm earlier this evening at The Float @ Marina Bay, as the country celebrates its 57th birthday.
One of the members of the Red Lions parachute team, 3rd Warrant Officer Jeffrey Heng (who has 1,150 jumps to his name), was seen in the broadcast parachuting into the parade when he crashed into the ground at the parade.
Audible gasps could be heard amongst the horrified audience, as the live stream of the NDP immediately cut to another shot of the parade.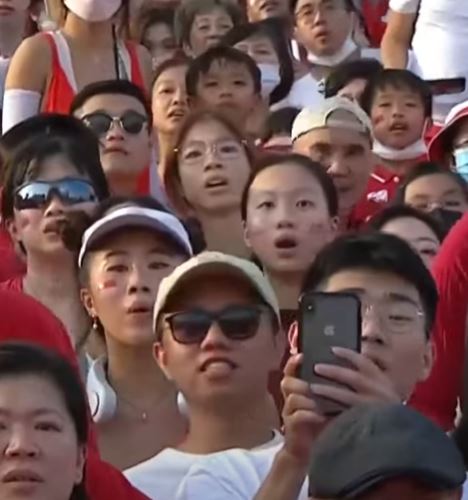 3WO Heng was seen drifting into the parade on his parachute, as he inexplicably crashed and bounced off the ground.
He was immediately attended to by on-site medics before being carried away in a stretcher and rushed to the hospital.
At about 7.15 pm, the host and emcee of the parade, Joakim Gomez, provided an update on 3WO Heng's condition, telling the viewers that he is currently stable and receiving medical attention at the hospital.
FULL VIDEOS LOADING…
Source: NDPeeps on YouTube