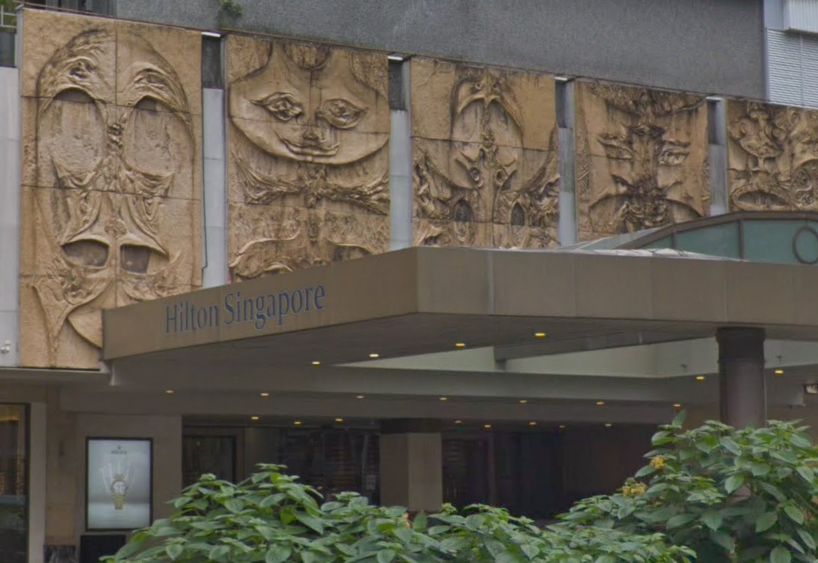 54-year-old Isa Ahmad is an ex-offender who was jailed for 14 years. He attempted to commit crimes again just about 5 months after his release from prison. attempting to rape a tourist and robbing a woman
He pleaded guilty earlier today for robbing and attempting rape in court.
Isa Ahmad Sentencing History
1994 – Sentenced to 8 years corrective training and 12 strokes of rotan.
2002 – Sentenced to 14 years jail and 24 strokes of rotan.
He was released in 2016, just barely five months he attempted to rape a woman and later rob a separate victim on the same day.
Story – 12th of March 2017
Victim 1 – (11.30 am)
Isa Ahmad followed a 27-year-old woman to the Hilton hotel and took the same lift to the 16th floor with the victim.
When the victim to be was about to open her door, Isa Ahmad grabbed her and cover her mouth with a towel, he later dragged the woman to the bed by pulling her hair.
After the woman kicked Isa away and warned Isa that someone will be coming to her room soon. He escaped. A police report was made.
Victim 2 – (5.30 pm)
Isa followed a woman into an elevator at Tang plaza and used a towel to restrain a 48-year-old woman and stole her mobile phone. The woman escaped right after the elevator door open and she ran out. A police report was made.
Sentence
As Isa is over the age of 50-years-old he cannot be caned. For attempting rape he can be potentially jailed for up to 10 years.