non Finance, non loan, non property, non banking, non credit card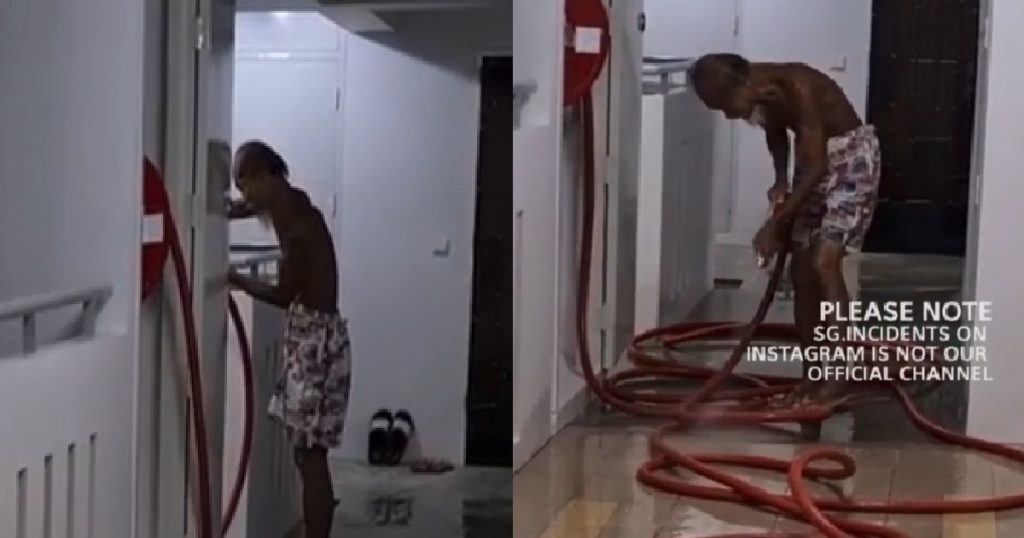 A video emerged online showing a resident using a fire hose at a HDB for his own use.
He could be seen washing the corridors and the balcony in his shorts.
Maybe he thought since nobody was using it so why not, right? Free water after all.
FULL VIDEO LOADING…
Imiage and video source: @singapore_incidents on IG