The annoying fake police scammers are still active.
The scammers said his from the "Singapore Police Force" claiming that his CID and he received a complaint from the bank stating that her card was declined. *Follows by showing his fake Police ID*.
The netizen who posted the video said:
ATTENTION! SCAMMER ALERT! My friend was a victim of this person and took away her money worth $2,500. And today i recieved a call from him pretending to be a police officer in singapore. Even wearing a police uniform ,with all the banner in his back. And showed me a fake id! Everyone take and GODbless. Be careful and mindful all the time.
Annoying Fake Police – "Michael Jack"
The man attached a picture of his Whatsapp stating that the scammer tried to call him several times.
The victim eventually answered the call and the man even showed a fake Police ID with the name "Michael Jack".
Netizens think he trying to short cut the name of Michael Jackson.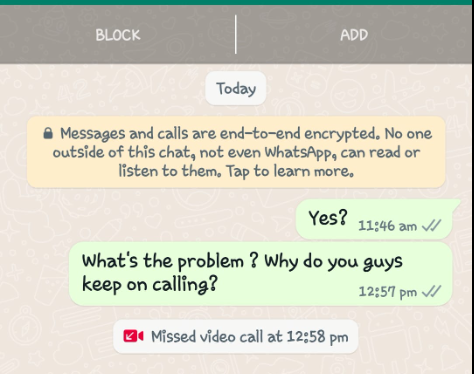 Full Video Loading…
Here are what netizens think:
Please make a police report soon. Hope you pal recovers her money. Take care
My elder sis who is in her 60s, got such video call herself. As she is living alone, they took the opportunity to scare her but luckily she felt something wasn't right. Thank god it didn't go any further.
If i recieved such a call i will curse him with all things bad and see what he will do. The Singapore Police will never do such ridiculous video calls.
I always recieved call saying from ICA. I answer and he ask me if I can speak Mandarin. I said no! I told him you a ICA officer right? Can you speak English to me? He quickly put down the phone I know he try to scam me.
Isn't the name obvious it's not genuine, next time elvis prespototoes on his pass.