Every food delivery company has their own set of incentives for doing the job deliveries but a rider send a message to Singapore Uncensored stating that the bonus incentives were not paid.
He added that this is not the first time that had happened.
FoodPanda Rush
On FoodPanda's website, it states that:
Make up to +$3 per order when you complete orders in the starting points and time periods we announce on an ad-hoc basis in Telegram.
These incentives will be labeled as "Panda Rush" on Telegram.
The rider who wrote the complaint said: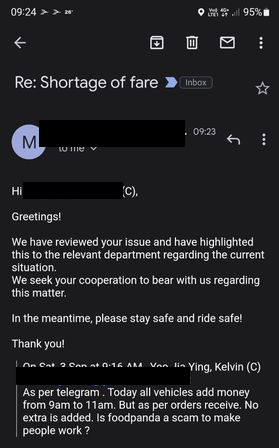 Food panda announced panda rush means additional bonus per order to rider and end up didn't pay rider .
It's not the first time happen already. They always announced giving additional bonus per trip to rider and end up never pay the rider.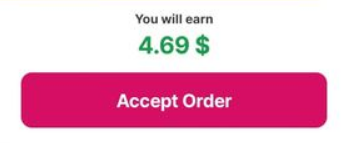 $4.69 per job which means the additional bonus they announced didn't add in.
Delivery rider sacrifice their rest to come out work but got scam instead and worst its not the first them. Government don't takes action against it ? Its like company said giving a fixed salary and end up taking in back.
Pls let public know