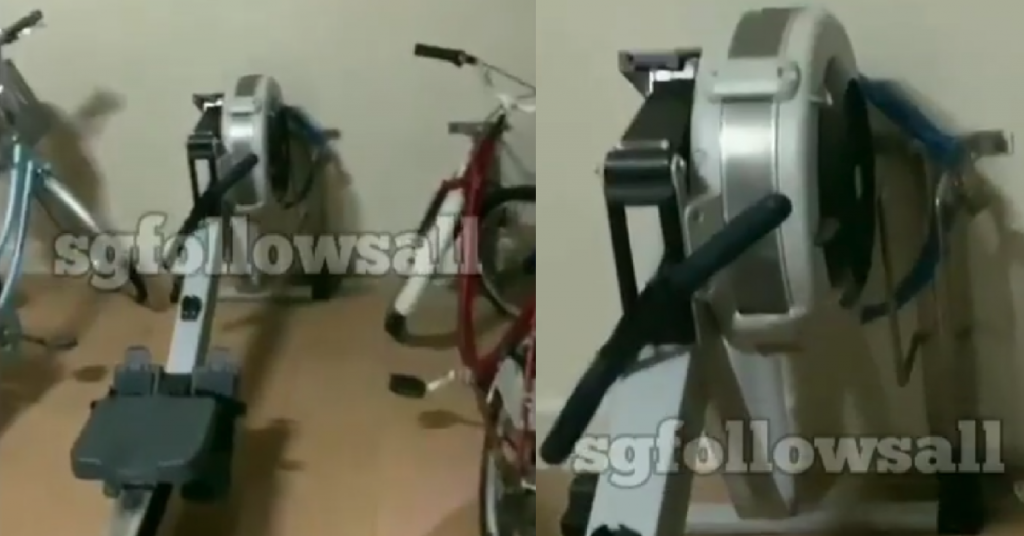 A video circulating on Instagram by @sgfollowsall shows a rowing machine (presumably, I don't go to the gym so I don't know what it looks like) locked to the bicycles rack at a void deck.
The rowing machine was locked as though it was a bicycle, and the person filming the video was audibly bemused.
The incident is said to have happened at Holland Village.
It is unclear whom the rowing machine belonged to.
FULL VIDEO LOADING…