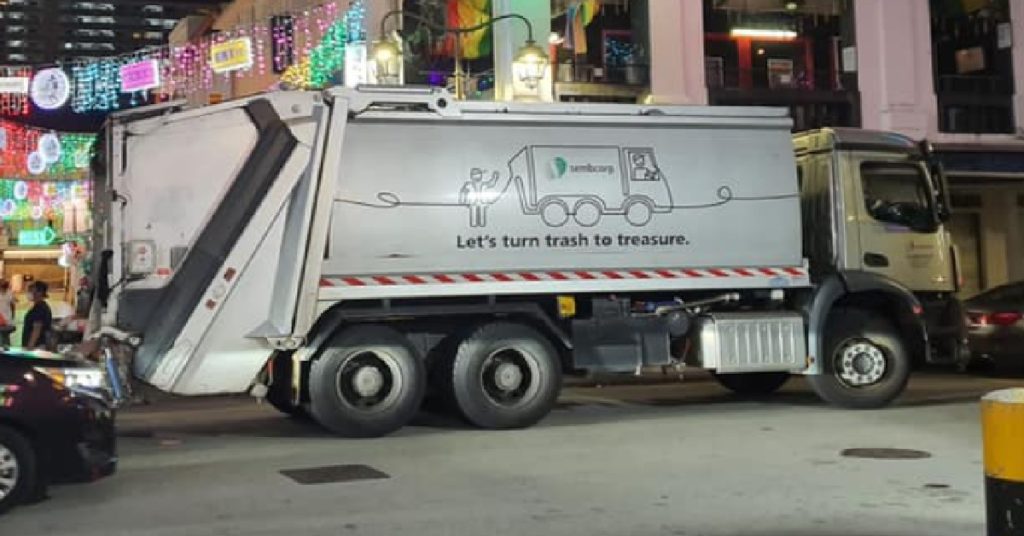 A netizen took to Facebook to share how he/she witnessed a couple walking past a rubbish truck worker clearing rubbish and pinching their nose and fanning in front of him.
Here is the story:
"I saw a rubbish truck clearing rubbish at this hour. A couple walked past, pinched their noses and signal it was smelly by fanning.
The staff accompanying the truck looked and carried on with his job.
Okay, admittedly this is not an uncommon scene. Intentionally or not, it is inconsiderate to the staff.
Without staff like him to undertake this job, our rubbish won't be emptied. Imagine how they got used to the smell and these acts that undermines their job.
We are all masked now. Pinching our noses and fanning do not actually help with the smell.
Next time, give them the staff a nod instead of pinching your nose and passing insensitive remarks when passing by these rubbish trucks."
Image source: Singapore Atrium Sale on Facebook