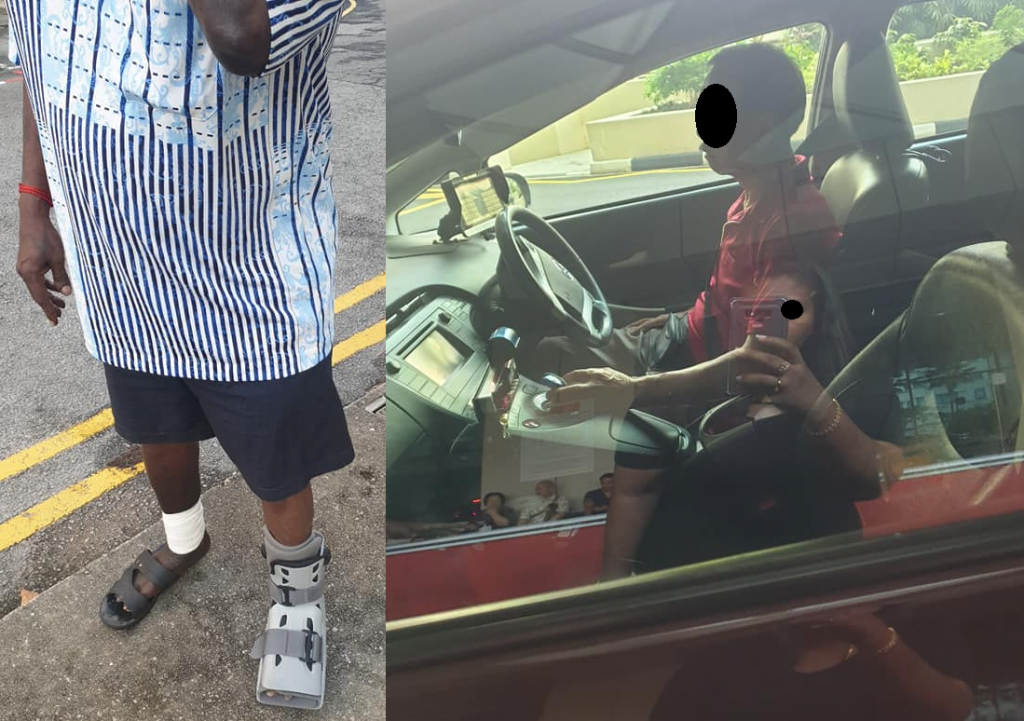 The rudest taxi driver in a hospital taxi stand……. so rude show middle finger at me and ask me dare go and complain….
Scenario:
I was waiting for a taxi with my father who jus got discharged from Tan Tock Seng….. this uncle came with a changing shift sign to "Ang Mo Kio" my destination was "Hougang"…
He said he cant take me as he is changing shift…. so I told him can u go around or move further up so the taxi behind can come infront and pick my father up he said cant…. he ask me and my dad whose leg is injured to walk behind to take the cab…..
I told him it's a taxi stand if u cant take the passenger u want go off and come back what's wrong he stated to argue and was so rude ask me to go and complain he came out of the taxi to argue somemore…..
what kind of attitude is this…. somemore in a hospital…. what abt wheelchair patients are u that heartless…. point middle finger at me when I told him he has got no brains to think….
I'm not saying we cant walk behind we can but as a taxi driver and in a hospital somemore how could u even justify ur act……
SHF446X
#eveytimechangeshift
#waitattaxistandforwhat
#hospitaltaxistand
#dosomething