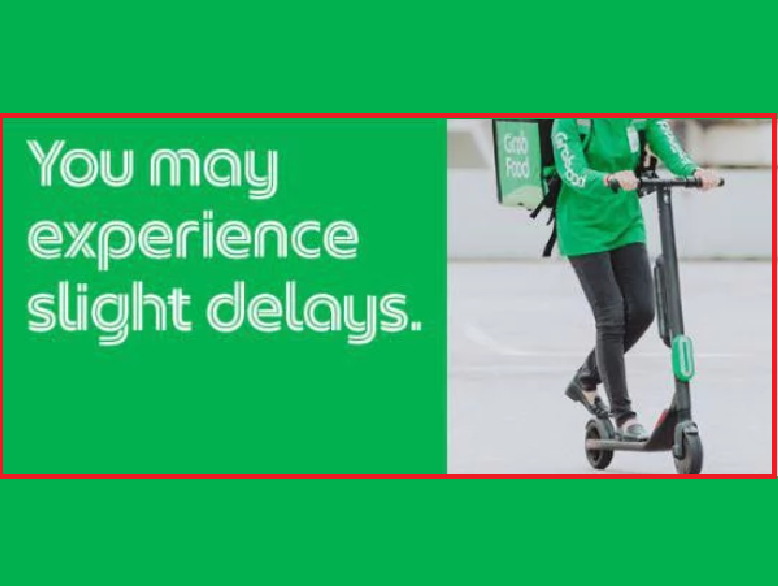 After the announcement of banned of PMD on the footpaths.
Grab publish an update to all Grab food customers that they might expect delivery cancellations or slow delivery time.
Important update on GrabFood delivery timings..

Dear Valued User,
Thank you for your continued support for GrabFood.

As you may be aware the Singapore government will prohibit the riding of electric scooters (e-scooters) on all footpaths from 5 November 2019. This means that our delivery-partners who are currently using e-Scooters to deliver your orders will need a longer time to do so as they are required to dismount and walk for a large part of their journey.

We seek for your understanding that there may be a longer waiting time for your food orders or you may experience cancellations as our delivery-partners may not be able to cover the delivery distance on foot.

Grab will work hard to deliver your favourite meals in a timely manner again, and we are actively helping our affected partners to transit to another mode of transport where preferred.
Thank you for your understanding and continued support.