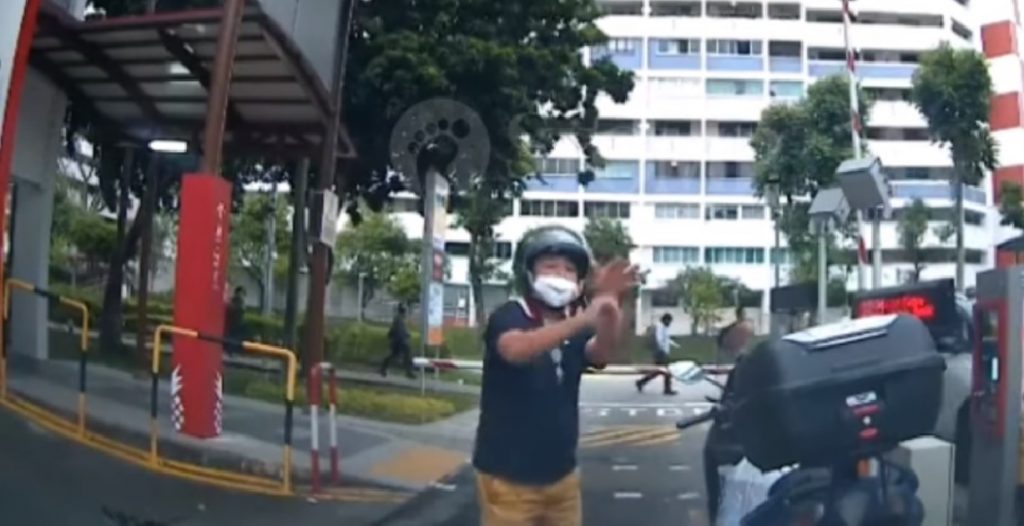 A video was recently uploaded to Youtube by Stomp Singapore Showing an Uncle flashing vulgar hand signs at a driver.
According to Stomp, the uncle was struck at the gantry and was unable to exit. The driver behind honked at him and it triggered the uncle to flash vulgar hand sign at the driver.
However, it was reported that the driver did not honk the uncle to rush him but wanted to help him instead.
Video Loading…