non Finance, non loan, non property, non banking, non credit card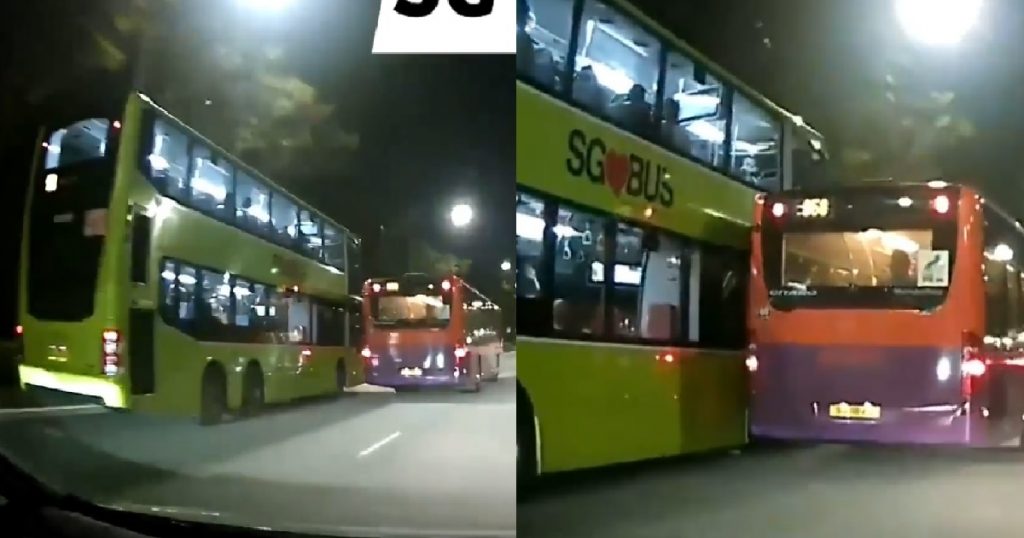 A video surfaced on social media showing two buses that were cruising along the SLE at very close proximity to each other.
Like REALLY close.
The single deck SMRT was was slightly ahead on the right, whereas the double-decker SBS bus was lagging a little behind on the left and he wanted to remain on the left most lane.
Both buses didn't appear to want to give way to each other or provide sufficient space for the other to filter in.
FULL VIDEO LOADING…