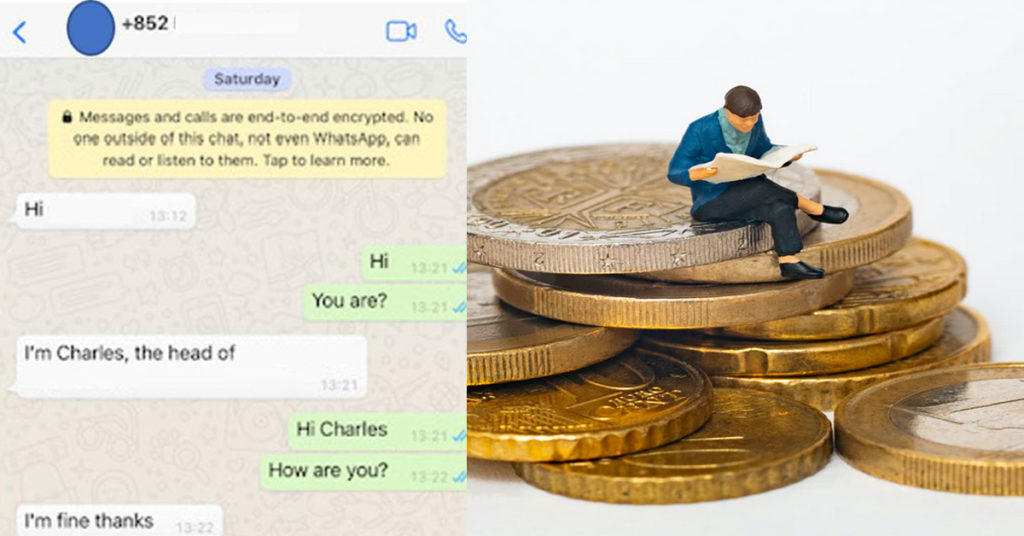 The Singapore Police Force would like to warn the public about a new type of fraud in which con artists target job seekers in the city-state.
In some situations, victims would get emails from fraudsters claiming to have found their resumes on employment platforms. These con artists would pretend to be employees of various financial institutions in Singapore, and that they had selected the victims as possible hires for the firms they represented.
From job offers to investments
They would then ask for the victims' contact information so that they could conduct interviews through WhatsApp.
While pretending to be hiring for their Singapore office, the fraudsters would utilize international WhatsApp numbers. In certain cases, the fraudsters would provide investment possibilities to the victims, ordering them to download questionable programs and wire money to unknown persons' bank accounts.
None of this investments opportunities is real, most of these so-called 'investments' turn out to be investing in the wallet of the scammers.
Investments disappeared into thin air
When victims contacted the different local financial institutions via their official website to check the identity of the alleged recruiters, they discovered it was a fraud.
For more information on scams, members of the public can call the Anti-Scam Hotline at 1800-722-6688.