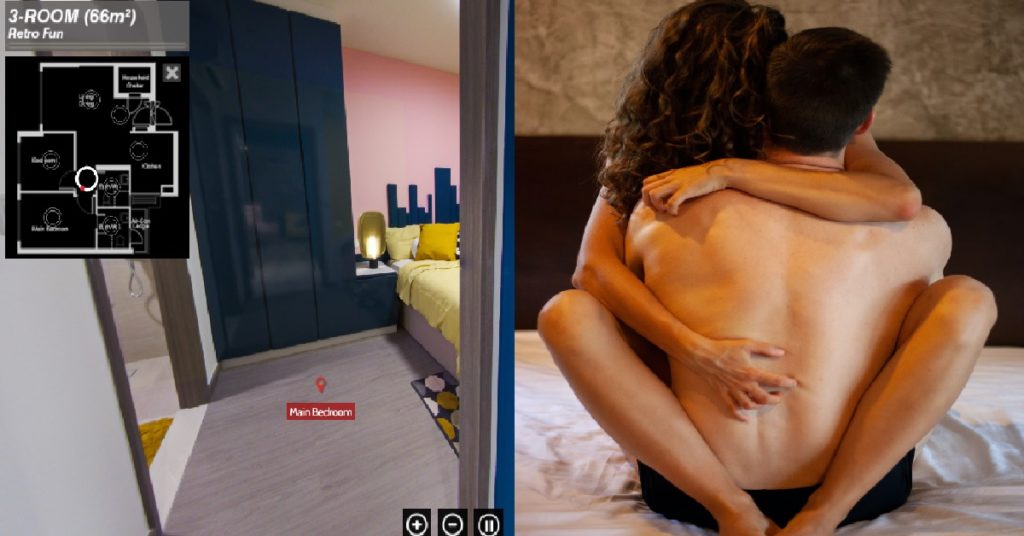 A property agent shared a story about how he brought his f**k buddy to a HDB property showroom to have a quickie inside just for the thrill.
Here is the story:
"Please keep me anonymous, I could get into a lot of trouble for this.
So my story is, I am a licensed PropNex property agent.
I have a f**k buddy whom I meet up only for s*x, no strings attached, just s*x.
But over time our s*x life got kinda stale and boring and I was scared that she would leave me to find another f**k buddy (I'm not very handsome so it's hard for me to find another girl who would f**k me).
So I decided to bring her to have s*x in public, which that little sl*t agreed.
I brought her to a property showroom flat complete with display furniture, including a bed.
A property showroom flat is basically a showroom of a flat, where potential buyers of a flat can go see what the property looks like.
We went into the bedroom for a quickie and I was humping her furiously, I came after like 5 minutes, which was pretty fast.
There were people outside so we had to get dressed pretty quickly, and as she put on her clothes, my c*m was still inside her and all over her stomach.
It was the most exhilarating and thrilling, yet scary experience.
Needless to say, we have been doing it all the time every since, parks, toilets, carparks, staircase."
Image source: hdb.gov.sg and Unsplash