The Ministry of Health (MOH) has posted on their Facebook page announcing that from today (8 Apr) onwards, some groups of people will be eligible to take their second booster dose.
This comes about five months after they have received their first booster shot.
Here is what was posted by MOH
"From today (8 April), the following groups can receive their second booster dose about 5 months after their first booster dose:

✔️ All persons aged 80 years and above
✔️ Persons living in aged care facilities
✔️ Medically vulnerable persons

Their vaccination status for Vaccination-Differentiated Safe Management Measures (VDS) will not be affected if they choose not to take the second booster dose.

However, we strongly encourage these individuals to receive the second booster to protect themselves.

For more information on where to take the second booster dose, visit: go.gov.sg/vaccine-locations"
No change in vaccination status
MOH also mentioned that for those that are eligible for the second booster but choose not to take it will not get their vaccination statuses affected.
They are however strongly encouraged to take up the jab for more protection towards the virus.
Here are the infographics provided by MOH with regards to the second booster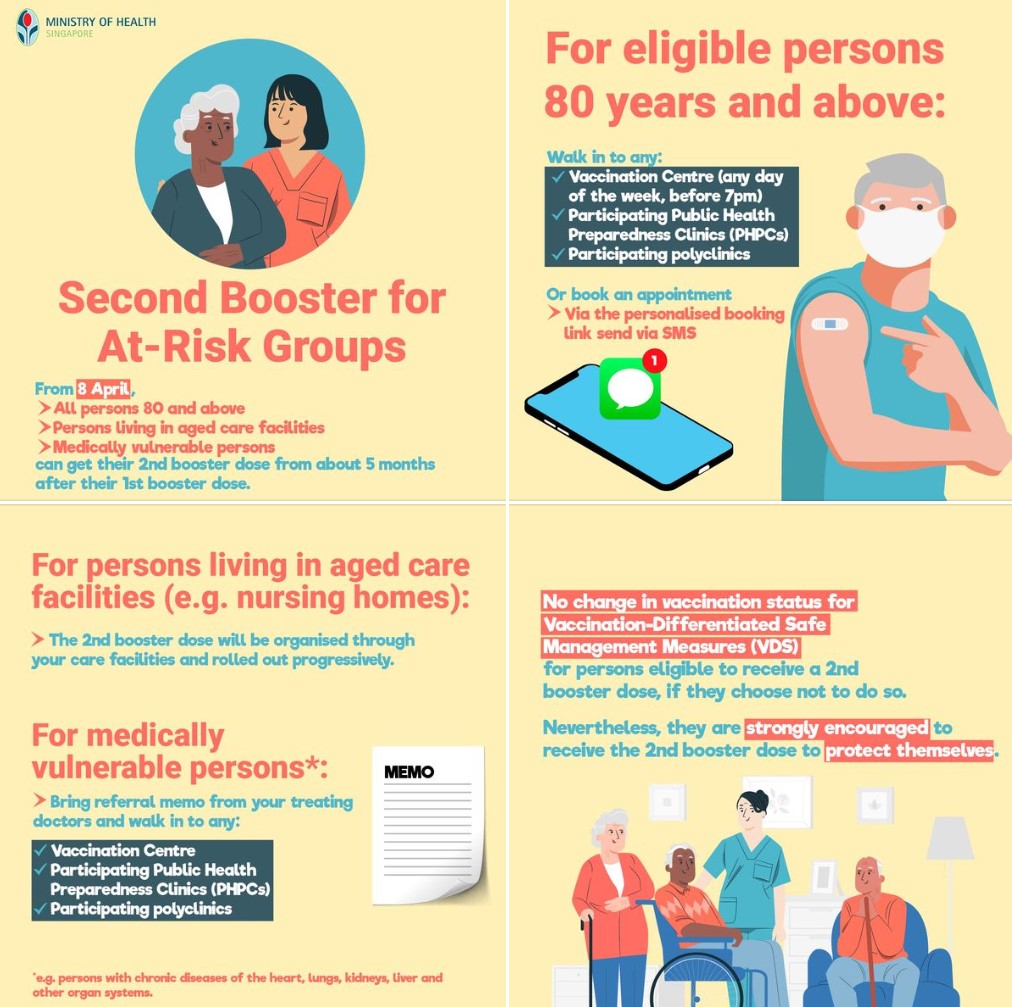 Image source: Ministry of Health, Singapore/Facebook