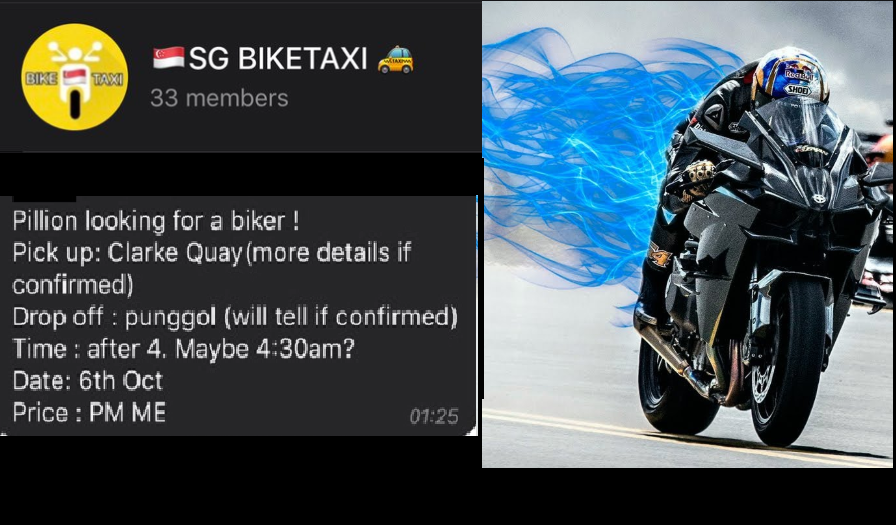 A Telegram group is promoting a service by for users to book for motorbikes and claims benefits of lesser congestion offering faster ways for customers to reach their destination.
They are offering a service similar to hitch, where users post their required hours in the chat and bikers will PM the customer for a ride.
However, it is not legal.
As of today there are over 2000 members in the group. Prices go up to $15 a trip as good as taking a Private hire driver.