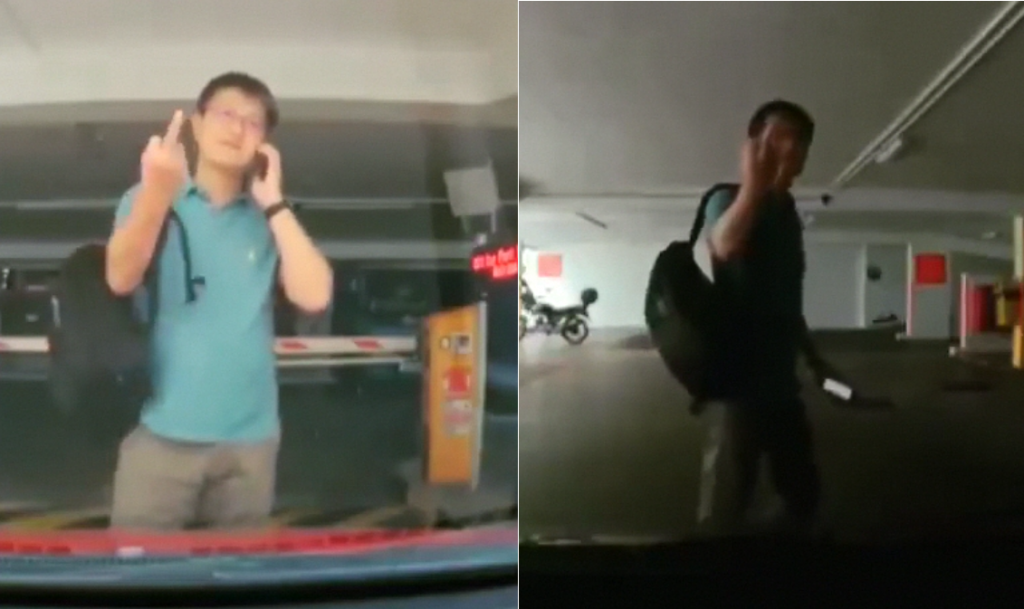 A man was spotted on the road and did not bother watching out for traffic because he was too busy talking on the phone.
The driver who spotted the man horned at him but he was not pleased with it. He stands at the Carpark park entrance and started pointing the middle finger at the driver.
After the car turns in the man continues to block the car once again and started to hurl vulgarities at the driver.
A woman was accompanying the driver and told him not to have a dispute and they should "STOMP" him instead.
Video of incident loading…