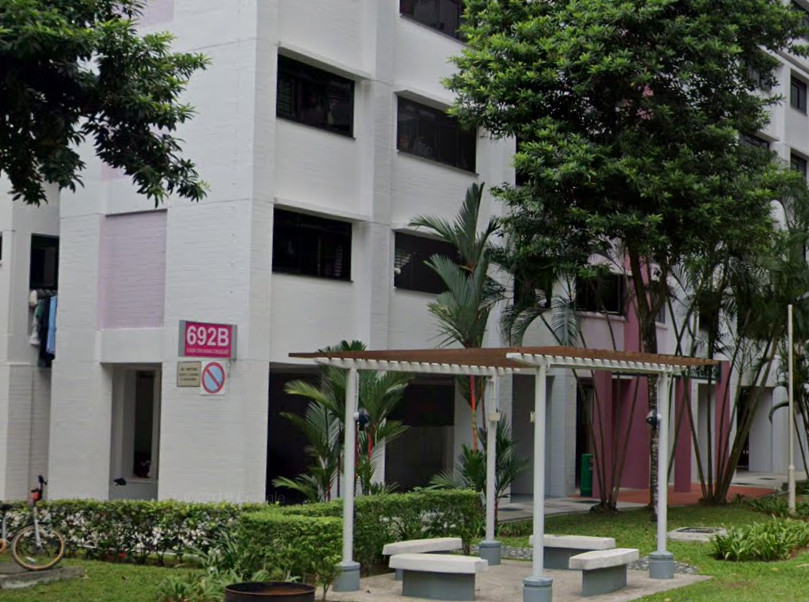 A ground floor unit located at Choa Chu Kang Crescent Blk 692A were raided by the Police after reports of the unit were used for vice activities.
The unit's windows were covered up due to the nature of the "business".
According to residents, strangers were often seen going in and out of the unit even at odd hours.
According to Zao Bao, the police arrived at the scene yesterday night at around 6.30 pm, three police vehicles and several police officers were seen waiting outside the unit, three women were seen entering a police car.
The three women that were arrested are believed to be from China.