The Singapore Food Agency (SFA) detected the presence of sorbic acid in 'Goods' banana cake (imported by Goods Huat Hee Marketing) at levels exceeding the maximum limit for sorbic acid stated in the Singapore Food Regulations.
2 As a precautionary measure, SFA has directed Goods Huat Hee Marketing to recall the implicated product. The recall is ongoing.
3 Sorbic acid is a permitted food additive that is used for preservation purposes. Consumption of the affected product is unlikely to pose any adverse health effect due to its low toxicity.
4 Consumers who have consumed the implicated product and have concerns about their health should seek medical advice. Consumers may contact their point of purchase for enquiries.
5 Details of the products are as follows: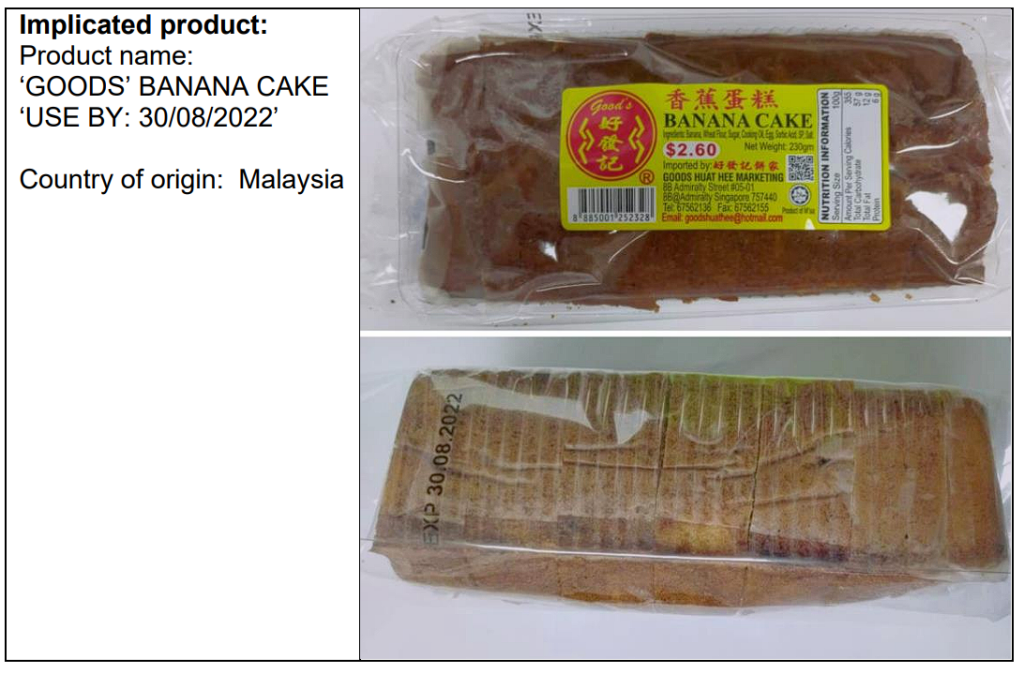 What is Sorbic Acid High
Concentrations are extremely destructive to tissues of the mucous membranes and upper respiratory tract, skin and eyes. The greatest danger from ingestion of large quantities of this compound (2 g/kg) is intestinal obstruction. Aspiration or inhalation could cause chemical pneumonitis.
Sorbic acid is a naturally occurring compound that's become the most commonly used food preservative in the world