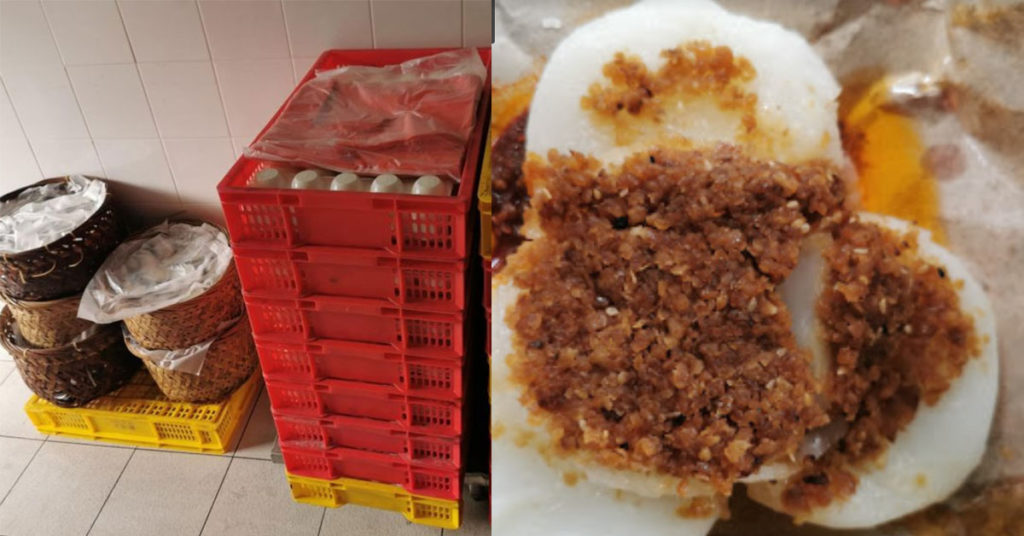 A company manufactured assorted snacks without a license and they were caught by the Singapore Food Agency (SFA).
Loew Meng Kee Food is located at 30 Senoko Drive did not have any food license since April 2019.
Last month(July), SFA conducted a surprise spot check at the said location and found them producing Chwee Kueh and carrot cake despite not having licenses.
Recalled and seized
Over 3,800 pieces of Chwee Kueh were seized and the company were ordered to recall the products.
Previously, the company had a food manufacturing license but they were due to renew the license after the factory underwent a renovation. But they failed to obtain a new license after the renovation was completed.
The company has been fined SGD$2,500 yesterday (Aug 11).