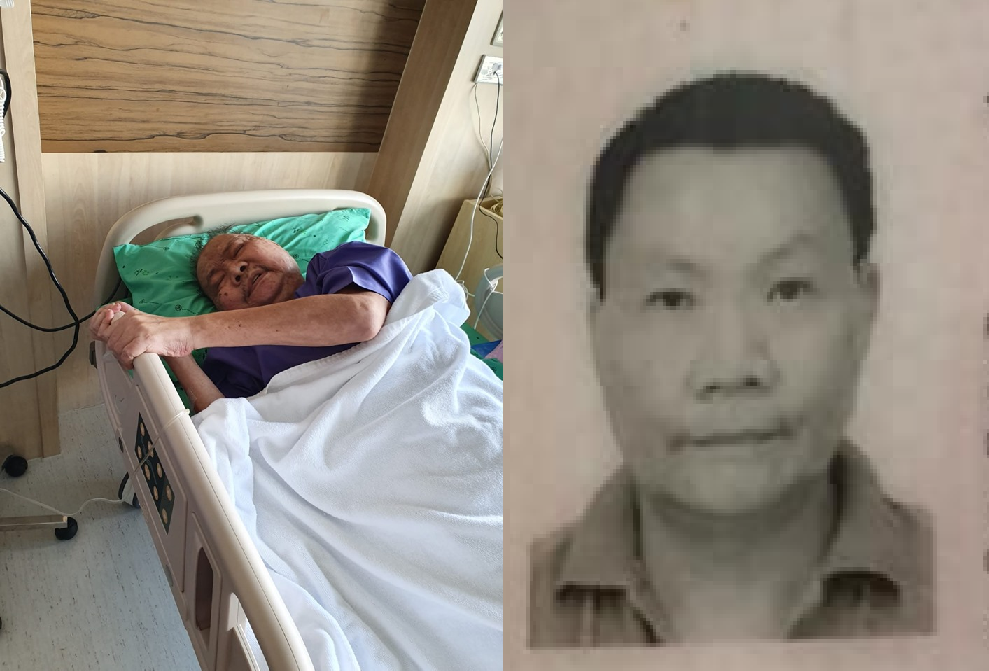 Hi everyone, kindly help to share my post. I'm trying to look for the family members of my buddy Tan Hiok Soy.
He is in last stage cancer and seeking to see his next of kin.
He is now in the final stage of his illness. I hope that his family members will be able to come to Bangkok to visit him while he is still alive.
The man cant eat or drink on himself anymore.
Please help share this and hope his family members can see this.