non Finance, non loan, non property, non banking, non credit card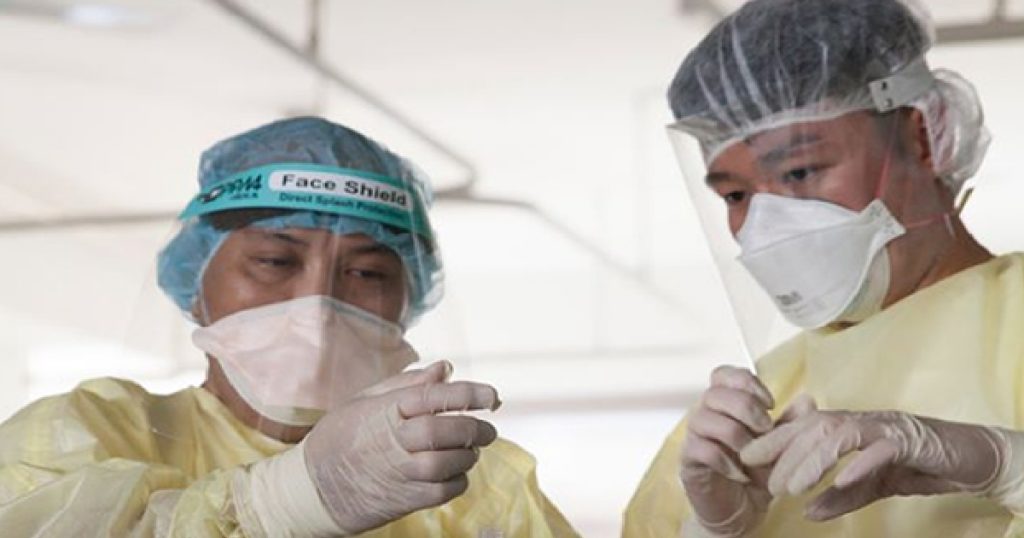 The Singapore General Hospital(SGH) and Sengkang General Hospital(SKH) are both experiencing a surge of patients at their emergency wards.
SKH reported that their wards are currently running at full capacity.
Both hospitals have posted Facebook updates on their patients-surge on 30 April, and both said that those who are critically ill will be given priority and waiting times will be longer for other patients.
Also, only one companion is allowed for each patient.
SGH had about 1,700 beds to SKH's 1,000 beds.
It is unclear if the sudden surge of patients is linked to the Covid-19 cluster at Tan Tock Seng Hospital, which has 4 wards locked down at the time of writing.
Dr Kenneth Tan, the head and senior consultant at SGH's Department of Emergency Medicine, said that a new Emergency Medicine Building was being built, and will cater to the anticipated and evolving requirements for future emergency care.
It will also have higher capacity and a broader range of facilities as well as services.
Tan seeks the public's understanding and patience.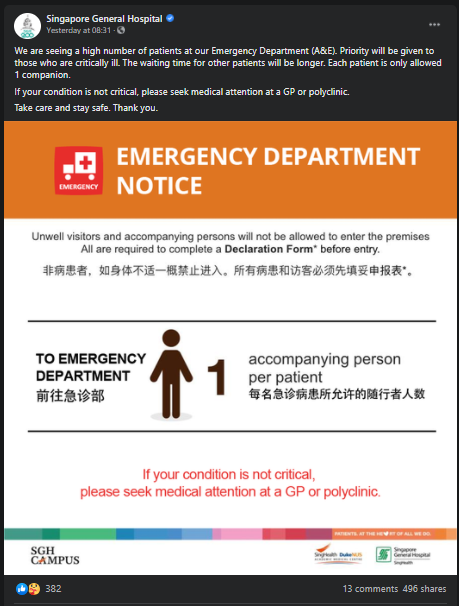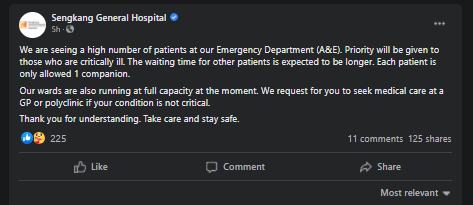 Images source: Singapore General Hospital and Sengkang General Hospital Facebook, ttsh.com.sg (top image strictly used for illustration purposes only)