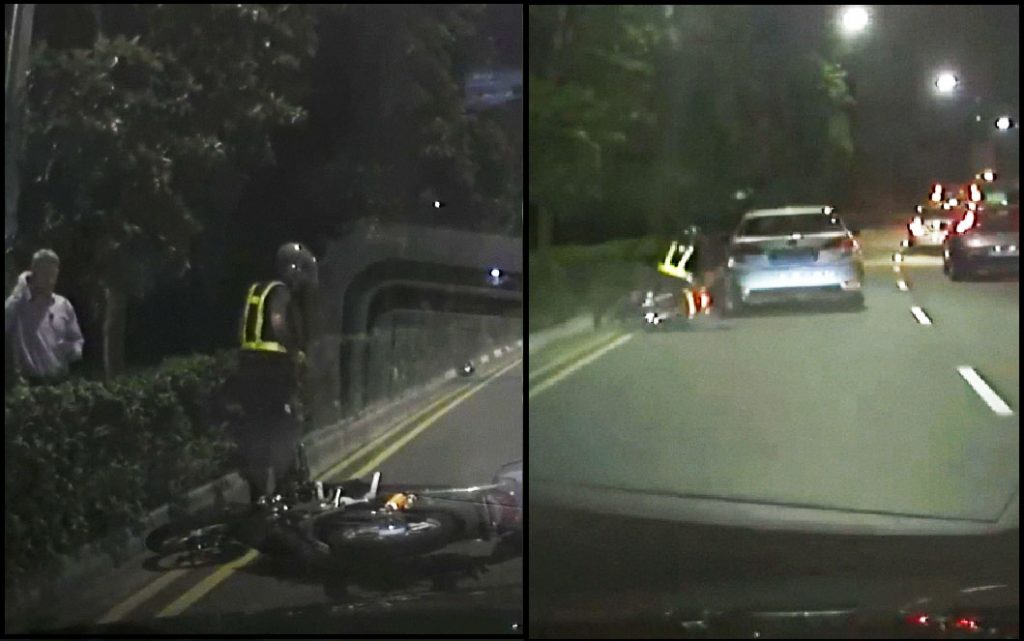 A man posted an appeal for information after his brother-in-law landed in the hospital due to a Hit & Run driver.
The car who knocked into the driver did not have his light on despite being night time. Moments after the driver sideswipes the motorcyclist, the car speed up and escapes.
The man is seeking relevant information such as eyewitnesses, car plates or dashcam of the hit and run driver.
If you any information, please contact the police.
"My brother in law got hit and run around Farrer road towards Adam road. he dislocates his shoulder If anyone has any info please contact me or dm. Do share cause this kind of people that hit and run are idiots. Do share around. Thank you so much. The car looks like an MVP Type. "
Footage of Accident Loading…