Two Siblings Arrested for Suspected Drug Offences
12 Jan 2023
Central Narcotics Bureau (CNB) officers arrested two Singaporeans, a 17-year-old student and his 25-year-old brother, for suspected drug activities on 10 January 2023. A total of about 1,073g of cannabis, 85g of 'Ice', 43g of ketamine, 310g of 'Ecstasy' tablets, 538 Erimin-5 tablets and 198 LSD (lysergic acid diethylamide) stamps, with an estimated street value of $124,000, were seized during the operation.
2.     In the evening of 10 January, CNB officers arrested the teenager in the vicinity of Jurong West Street 93. About 446g of cannabis, 18g of 'Ice', 5g of ketamine, 5g of 'Ecstasy' tablets, 90 Erimin-5 tablets and various drug paraphernalia were recovered from him. He was escorted to his residence in the same vicinity. His brother was arrested within the unit. About 627g of cannabis, 67g of 'Ice', 38g of ketamine, 305g of 'Ecstasy' tablets, 448 Erimin-5 tablets and 198 LSD (lysergic acid diethylamide) stamps were seized from the residential unit. Preliminary investigations revealed that the controlled drugs seized may be linked to drug transactions conducted on Telegram.
3. CNB is aware that some drug offenders and syndicates have been leveraging on encrypted messaging applications like Telegram to conduct their drug activities. These drug offenders may think that such applications can offer them a certain level of anonymity to carry out their illegal activities, and evade CNB's surveillance. CNB is monitoring such developments closely, and has been taking regular enforcement actions against drug offenders who use the Telegram platform for their activities. Regardless of the platform or tactics used in an attempt to evade detection, there is no safe haven for drug offenders in Singapore.
4. Members of the public who would like to report on suspicious drug-related activities may submit it to us at https://www.eservices.cnb.gov.sg/feedback, or call the CNB hotline at 1800-325-6666.
5.    Investigations into the drug activities are ongoing.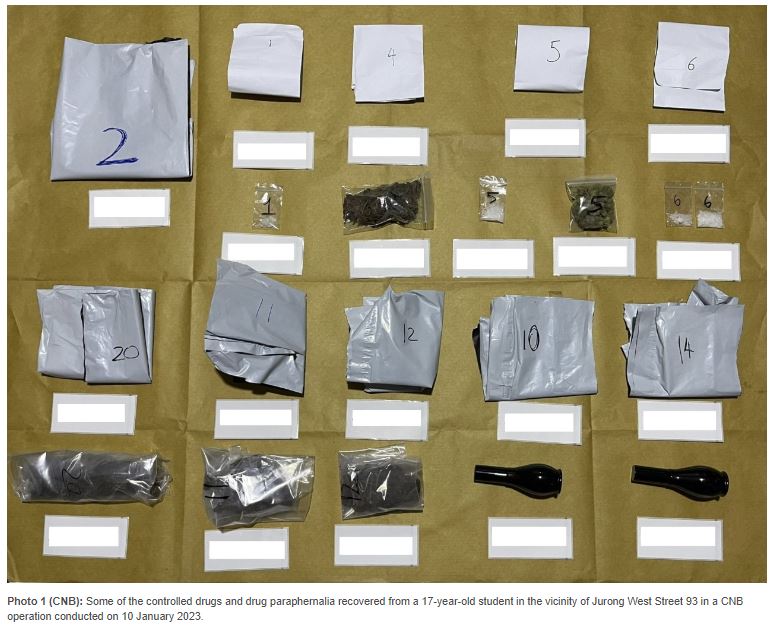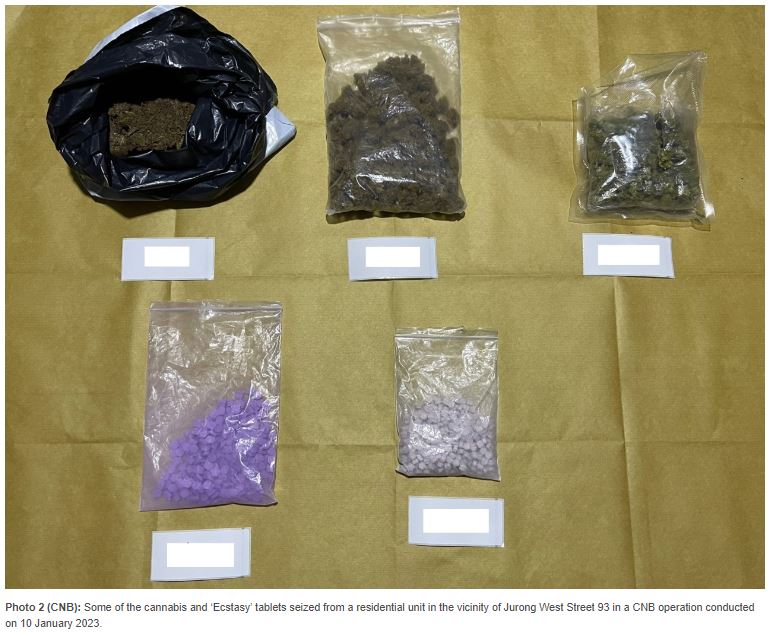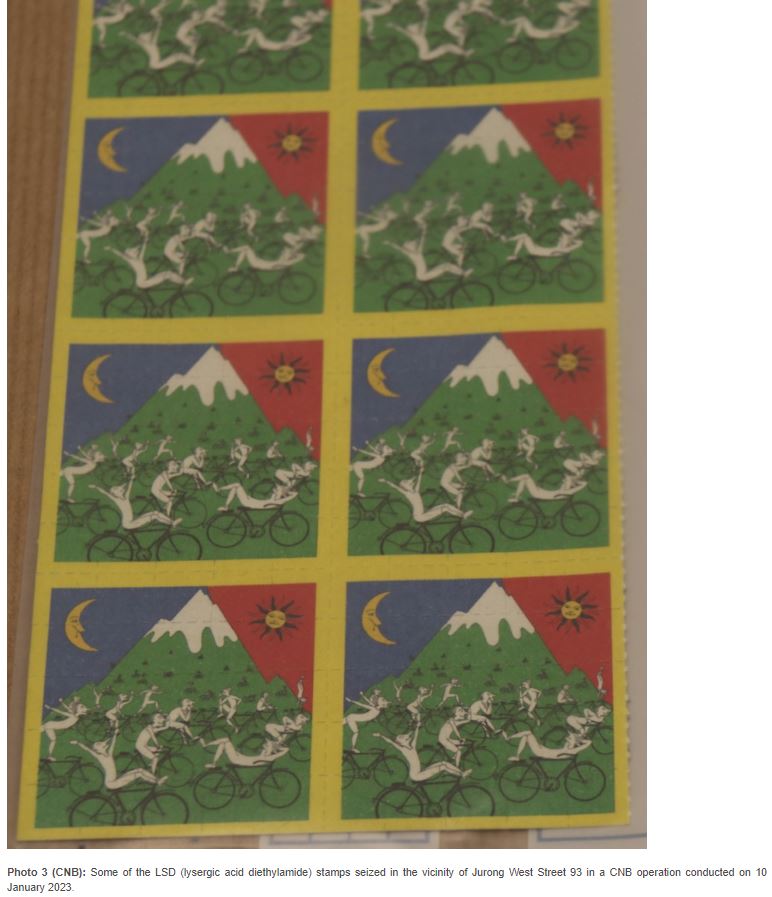 CENTRAL NARCOTICS BUREAU
12 January 2023