Every time you pass by KFC and smell the delicious fried chicken, you can't help but want to eat it. Now KFC has launched incense sticks, so that you can smell this charming fried chicken every day! 
You read that right, it is incense, the incense used to ignite and burn, my God! I really have to admire the creativity of the Thais!
KFC Fried Chicken for your anscestors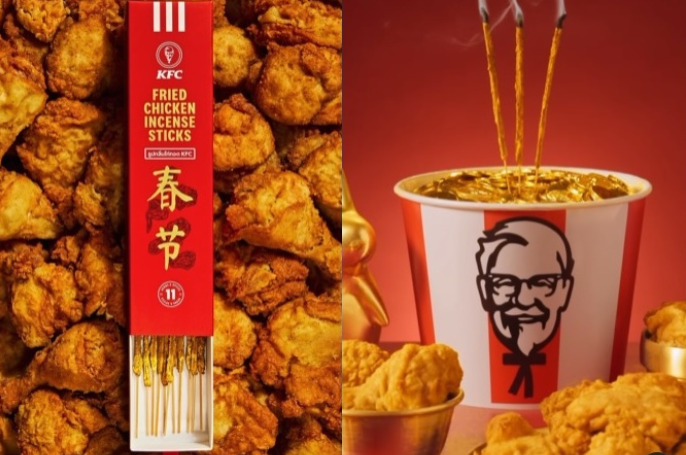 To coincide with the Lunar New Year, KFC in Thailand has launched a very creative new product, which turns out to be a fried chicken scent that can be ignited. The appearance looks like "chicken strips", and the outer layer also has a crispy touch like fried chicken skin.
According to KFC Thailand's Instagram post, this fried chicken is marinated with 11 kinds of spices and an exclusive secret recipe, and the outer layer feels like real fried chicken skin.
The smell of this fried chicken should make you hungry, right? In any case, the official also reminded that this incense can only be used for lighting, not for eating!
KFC Thailand's "Fried Chicken Fragrance" is not for sale, and it has become a hot topic before it is sold to the public!