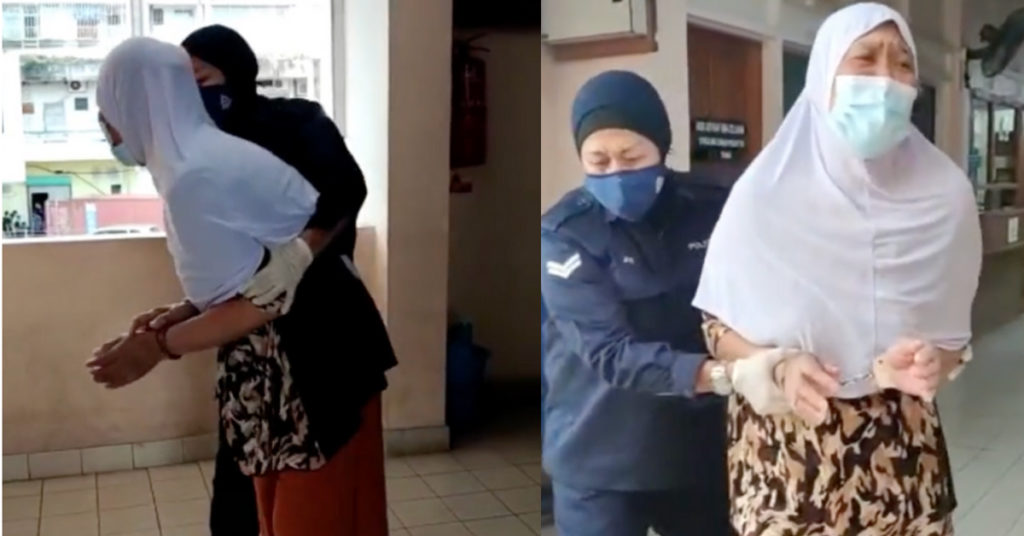 Footages of a woman crying and begging on CCTV went viral after a woman reacts to hearing her sentence in Malaysia.
The mother of 9, 55-year-old Hairun Jalmani works as a fishmonger and she was found with over 110grams of methamphetamine in early 2018.
A week ago, she was sentenced to death for her offence.
Many netizens pity her and ask about the child but many others said if it's a man who was sentenced will he receive such sympathy.
It does not matter, now it only matters that the children are well taken care of.