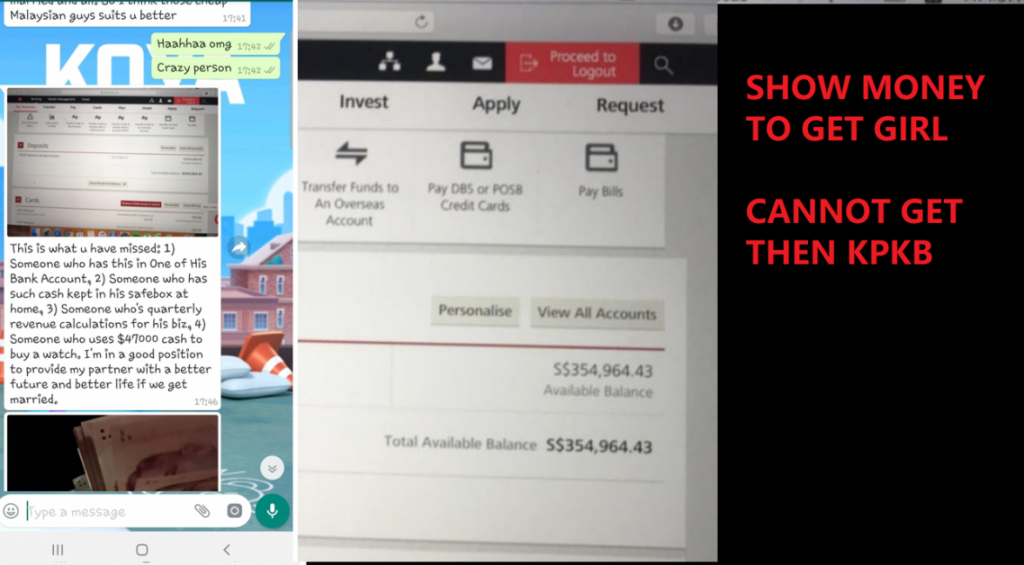 Sinkie met a Malaysian girl on Facebook dating but the girl rejected him. The guy started to throw insults at the girl and her nationality.
She even made fun of her English by saying "I think you don't even know the meaning of the word".
He also told the girl that she was missing out, because he have over $354,000 in his DBS bank accounts.
Click on the image to enlarge.