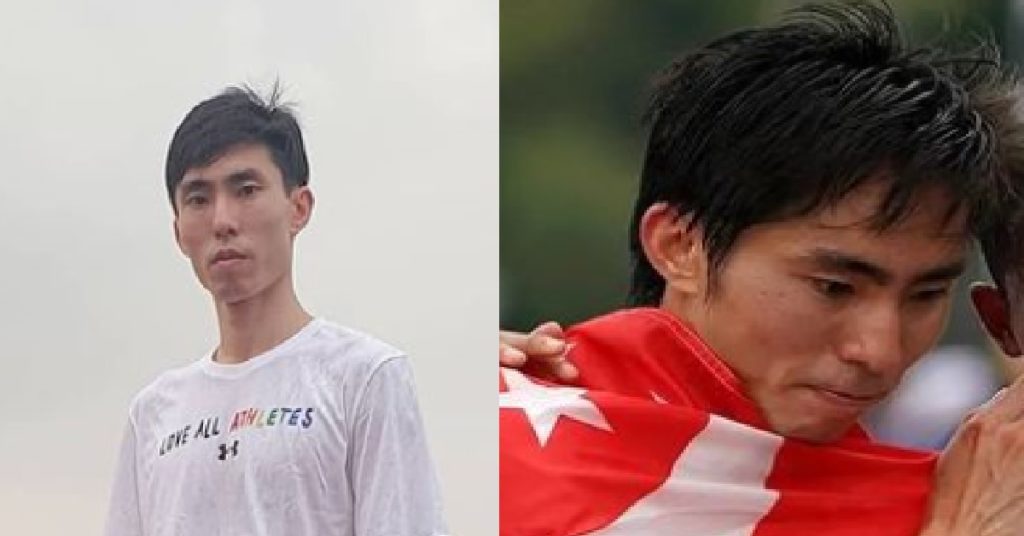 Soh Rui Yong, the runner who got himself into the headlines by challenging anyone who thinks they could beat his 2.4km timing of under 7 minutes and even posted on Facebook on 9 September:
"Somehow, some people still think their 'army/commando bmt mate who smokes" ran faster", and paired it with a clown face emoji.
He was ordered by the court earlier today to pay $180k in damages after a separate defamation lawsuit.
The 30-year-old runner was ordered by the District Court to pay $180k to his former teammate Ashley Liew, for defamation.
What happened?
Soh was sued by Liew for defamation for posting 5 statements, of which 2 were blog posts, 2 were Facebook posts and a Facebook comment.
Soh called Liew out in October 2018, disputing his act of fair play in the SEA Games marathon in 2015.
Liew had said that during the race, he slowed down to allow the other runners to catch up because they had missed a u-turn and went the wrong path, with Liew ending up finishing 8th.
Soh won that race.
District Judge Lee Li Choon's verdict was that Liew's evidence was "more objective and consistent" than Soh's.
Liew's lawyers submitted that Soh was trying to draw maximum public attention to the case, while Soh's lawyers asked for the case to be dismissed, describing the sum of damages sought by Liew to be "extraordinary".
Images source: @runsohfast on IG
Related news: