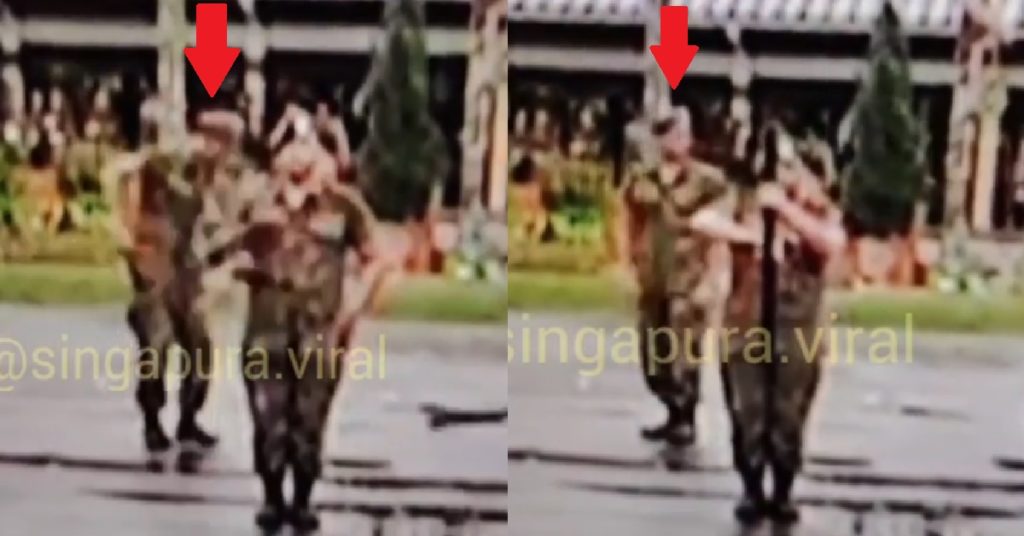 A funny video emerged online showing a soldier performing some rifle drills at a parade square, presumably for a show.
However, when the soldier was performing some sort of rifle spinning drill, he spun the rifle until it broke apart and flew away.
The soldier had an "error 404" moment and didn't know what to do, as he looked at his broken rifle and in a state of sheer, utter stress, he marched himself away.
FULL VIDEO LOADING…
Image and video source: @singapura.viral on IG