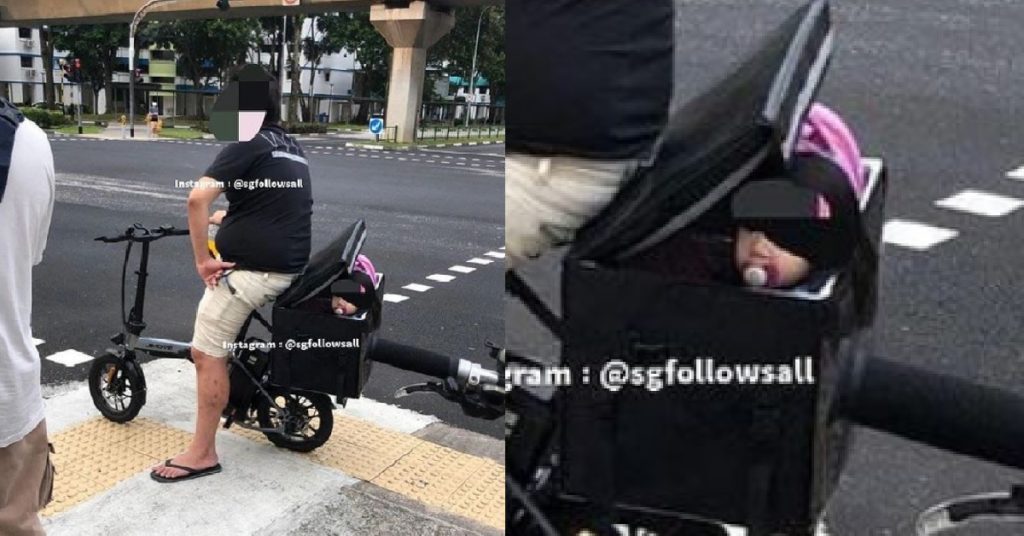 An amusing photo emerged online showing a food delivery rider on his delivery errands.
However, upon closer inspection, you can actually see that the man has a baby along with him.
He kept his baby stored inside his food delivery bag, just chilling inside with a pacifier in his mouth and living his best life.