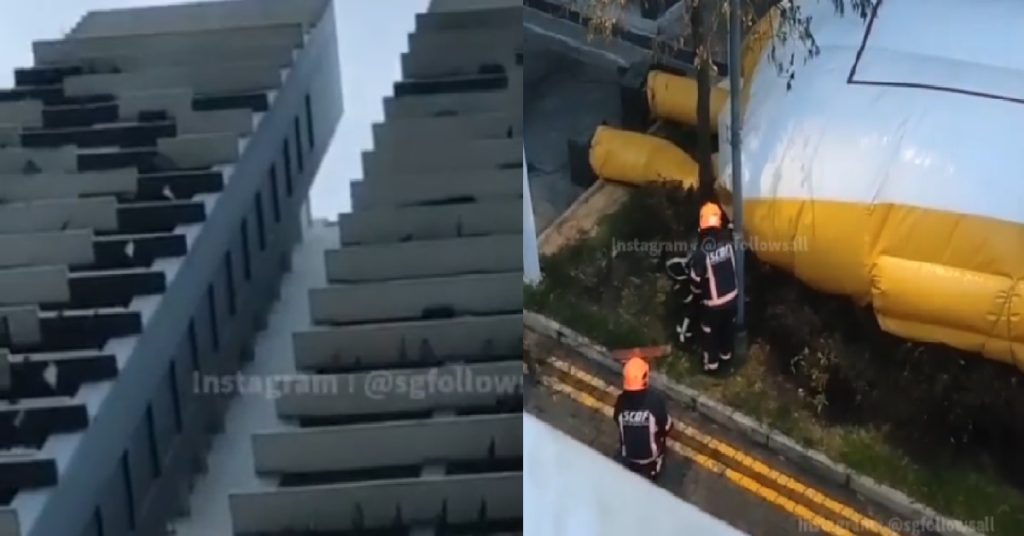 A video emerged online showing the SCDF hurriedly deploying an air matress at the foot of a HDB building.
Someone was purportedly trying to jump down from the HDB block, as onlookers gathered to kaypoh.
It is unclear if the person trying to jump down was a man or a woman, or what exactly happened.
The incident purportedly happened at Block 180C Marsiling.
FULL VIDEO LOADING…