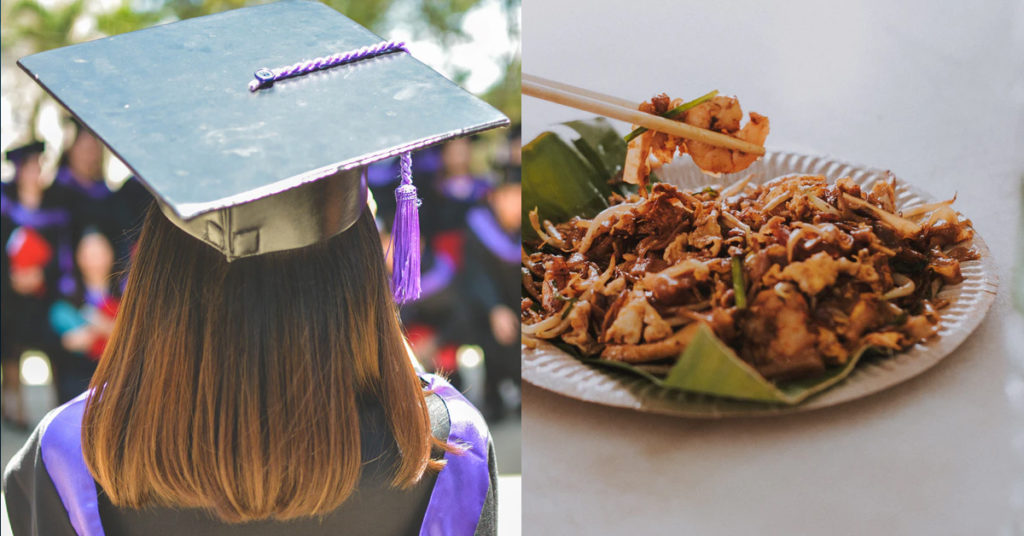 My father is a hawker and I graduated from the University of Melbourne, one of the most expensive schools in Australia, with a bachelor's and a master's degree.
The idea that hawkers do not make a lot of money is just empirically false. Hawkers make great money. Some of them make even more than many high-paying white-collar professionals. I mean, if you worked as a Big-Four auditor, sure you may have "prestige" and a clean air-conditioned working environment, but…
(a) don't even pretend that you make a lot of money
(b) don't even pretend that you don't work as hard as a hawker.
My elder sister works as an auditor at for PWC after completing her degree and she's been an auditor for 8 years now and she's still working well past midnight, every day during the peak periods.
The whole glamour of prancing about on Shenton Way hides a darker reality that while you may look like you're in the upper rungs of society, the numbers really say otherwise.
There are many one-man businesses that do not need a degree that makes far more than a salaried worker does. I'm not saying every business succeeds. In fact, the majority of them don't. What I'm saying is there are die-hard industries where businesses have a very low failure rate that pays their owners good money. People refuse to go into these businesses because of the misguided perception that they are not profitable.
An economics major will tell you this is the exact reason why some hawkers can afford to send their children to university overseas to study for a degree.