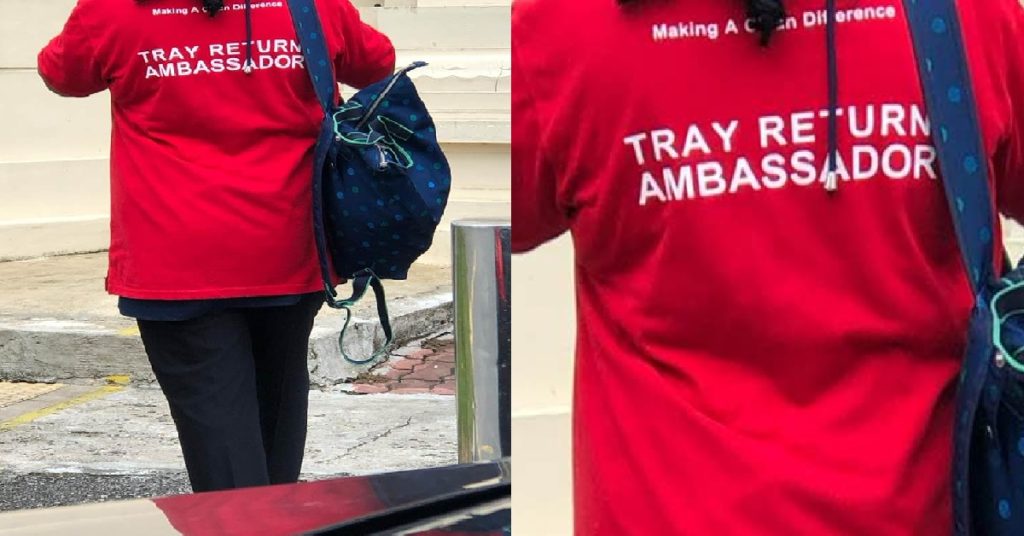 In addition to the existing "safe Distancing Ambassadors", Singapore has now introduced the "Tray Return Ambassadors".
A photo of the TRA surfaced online on Facebook showcasing the uniform being worn by a staff.
Their job includes ensuring safe distancing measures are being followed, ensuring tables are clean and reminding diners to return their trays, plates and utensils; although they won't be cleaning the tables.
Diners who fail to do so will be fined $300.
Their salary range from $1,400 to $2,200.
Image source: Anuwar Kodori on Facebook