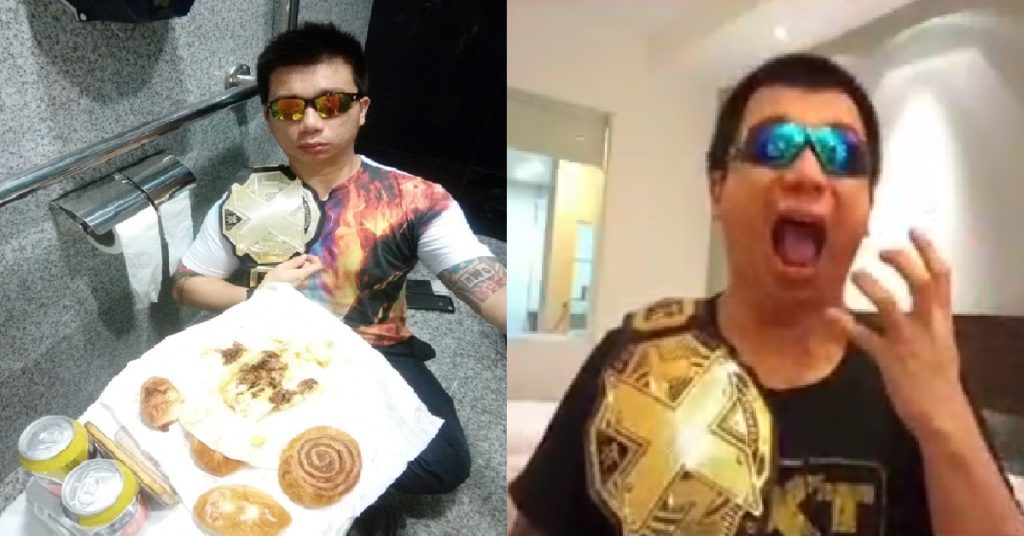 Singapore'a favourite celebrity superstar and self-proclaimed NXT champion, Kurt Tay Foo Wei, posted a video with some big announcements.
Filming from a hotel room where he is currently residing in, Kurt Tay announced that he tested positive for Covid-19, referring to himself from a 3rd party POV.
It is unclear if he is currently being quarantined at the hotel room seen in the video or not.
FULL VIDEO LOADING…
Image and video source: @sgpaikia on TikTok and Superstar Celebrity Kurt Tay-Kurtista/Kurtberg Facebook