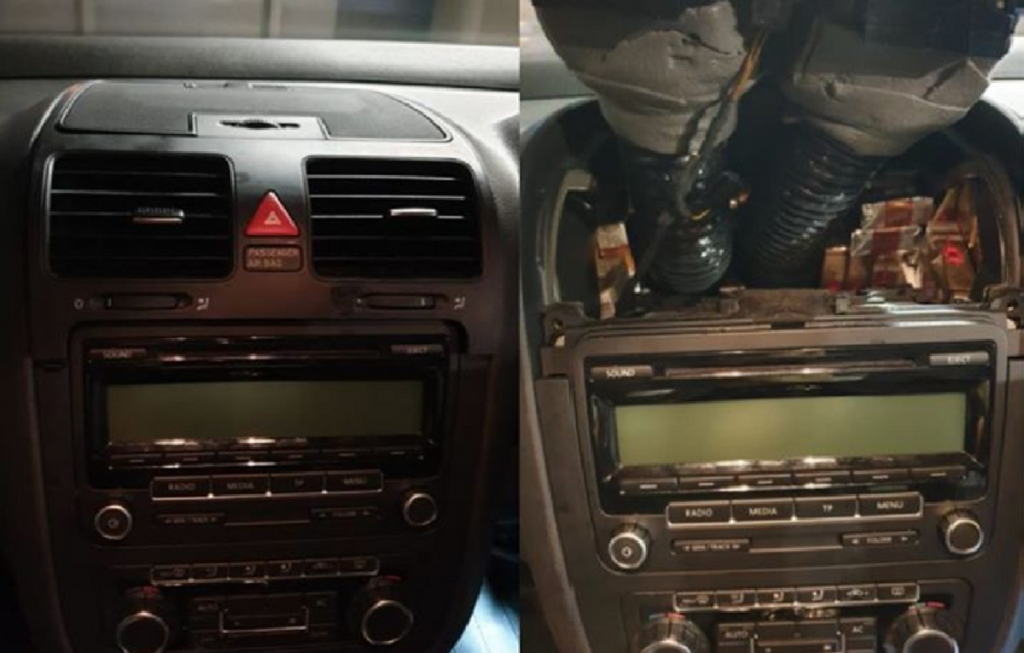 On Tuesday (3rd December 19), officers who are on duty at Woodlands Checkpoint managed to uncover a smuggling activity carried out by a Singaporean.
Various compartments of the vehicles were modified to store contraband cigarettes such as the aircon, side door panels and even the bumper. A total of 183 cartons and 973 packets of cigarettes was found in the Singapore-registered car.
The man was caught after the vehicle had broken down at Woodlands Checkpoint immigration arrival area.
Officer's moved the car to a separate area to check and the smuggling activity was discovered.
A 37-year-old Singaporean has been referred to Singapore Customs for further investigations. Singapore customs also stated that vehicles used for smugglings will be confiscated.