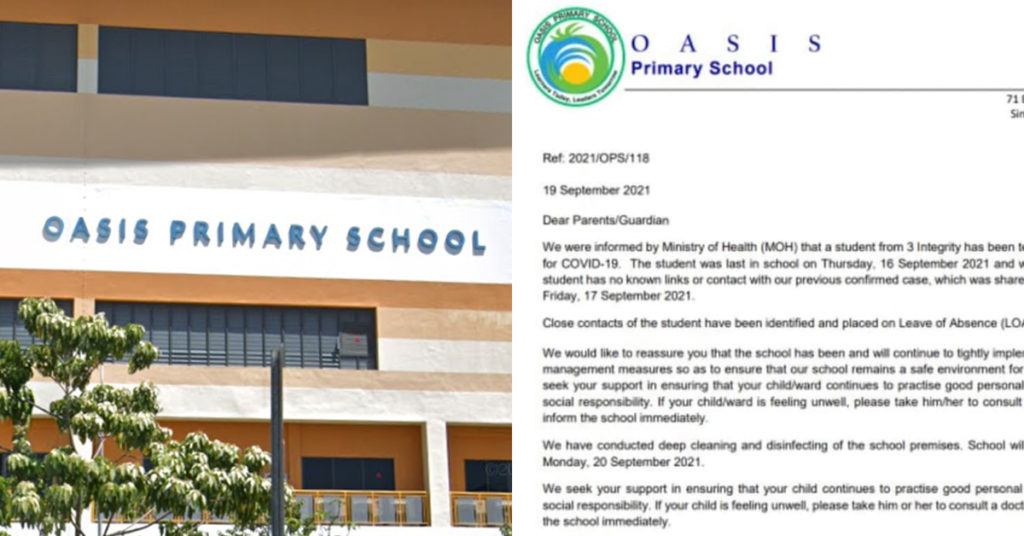 An advisory from a school was published and send to parents after a student was found positive for Covid-19.
Oasis Primary School
The advisory stated that the student from Primary 3 was tested positive for COVID-19 and the student was last in school on Thursday (Sept 16).
The school has also stated that the student has no known links or contact with previously confirmed cases.
The school is located at 71 Edgefield Plains, Singapore 828716