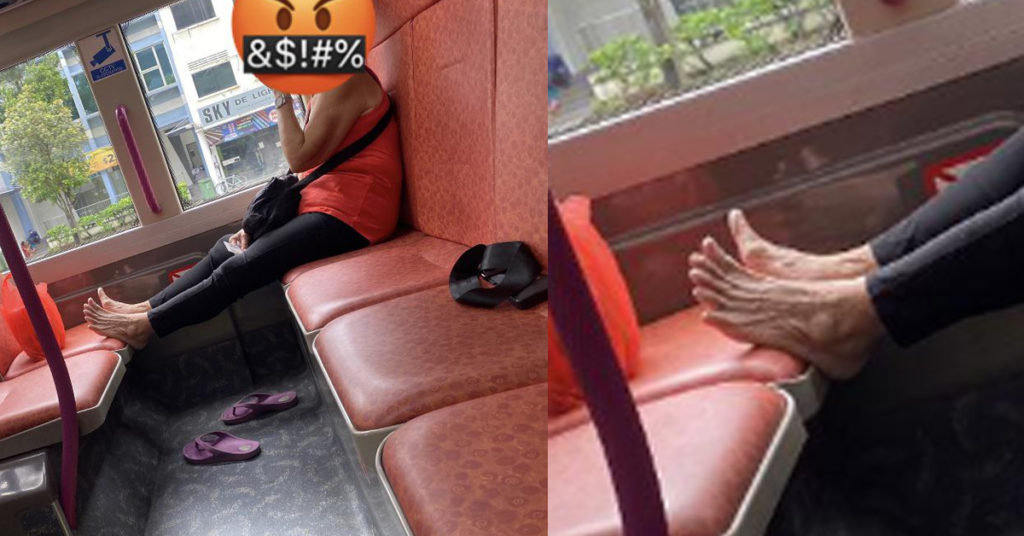 A woman was spotted removing her slippers and then rested her feet at the chair across her.
The woman also occupied the seat infront with a bag of food. Not sure she is trying the marinate the food or the seats.
Netizens said that it is not only disgusting but obviously smelly and unhygienic.
Netizens on Reddit also discuss how dangerous it can be for sitting like that on the bus:
"From the length of her legs it's unlikely she can touch the floor while seated.
The handle bars on the side also seems out of reach.
If the bus jerks, and there's no support for her legs, she is going to fall forward and break her teeth against the front seat.
Perhaps it's time for the bus company to review their designs."